The Association's Council on Inclusion and Diversity will host an April 28 webinar focused on top companies' approaches to public disclosure of disaggregated demographics and to discuss the Council's Diversity and Inclusion Disclosures: A Best Practices Guide. Michelle O'Hara, CHRO at SAIC and a member of the Council's Advisory Board, will moderate a panel featuring Prudential Financial CHRO Lucien Alziari and Carla Grant-Pickens, Global Chief Diversity & Inclusion Officer at IBM.
Focus on diversity disclosures increasing: Amid increasing calls for transparency and accountability, S&P 500 companies have experimented with a tremendous range of workforce demographic disclosures. As primary stakeholders asking for diversity disclosures, many investors have focused on standardized filings such as the EEO-1 report or other accepted frameworks. Meanwhile, the U.S. Securities and Exchange Commission is likely to require some form of diversity disclosure in the near future.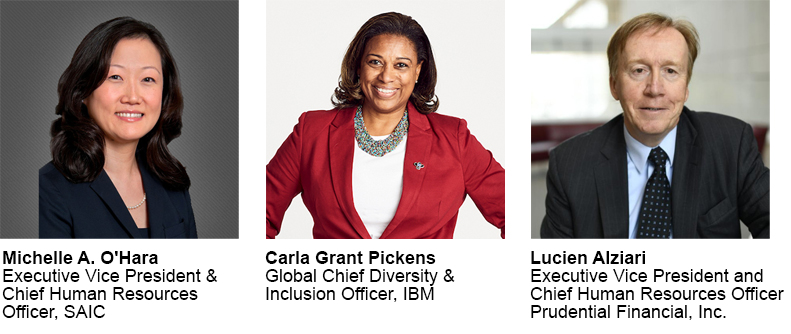 Different disclosure approaches to be explored: The webinar will cover the key factors noted in the Guide that companies should consider covering in their diversity and inclusion disclosures. The speakers will explain how their disclosures are tailored to the company's own diversity philosophy and strategy and are in line with business objectives.
SAIC highlights representation of women and people of color at board and leadership levels, partnership with McKinsey's Black Executive Leadership Program, and unconscious bias training offerings.


Prudential provides disaggregated demographics disclosure of its U.S. workforce and ties quantitative representation goals to the long-term incentive plan.


IBM recently introduced "IBM Impact", which includes a focus on accountability, advocacy, allyship, and employee experience, and links progress to an annual incentive modifier.
Registration Information: The webinar will take place on April 28, from 11:00 a.m. to 12:00 p.m. Eastern Time. Find additional information and registration here.