Workplace Sexual Harassment Bill to be Considered by U.S. House of Representatives Next Week
The Ending Forced Arbitration of Sexual Assault and Sexual Harassment Act (H.R. 4445/S.2342), which would prohibit pre-dispute arbitration agreements for claims involving sexual assault or sexual harassment is on the U.S. House of Representatives agenda for consideration next week. The bill has bipartisan, bicameral support, introduced by Representatives Cheri Bustos (D-IL) and Morgan Griffith (R-VA) and Senators Kirsten Gillibrand (D-NY) and Lindsey Graham (R-SC), respectively and will likely pass the U.S. House of Representatives. The Senate companion bill has support from 10 Republican senators, potentially paving the way for approval. HR Policy Association has been and continues to advocate and urge support for an alternative proposal by Sen. Joni Ernst (R-IA), the Resolving Sexual Assault and Harassment Disputes Act (S. 3143). Please see our previous reporting on this issue HERE.
If the bill passes the U.S. House of Representatives, Senate leadership is hoping to hotline the bill. Senator Ernst plans on putting a hold on the measure and is seeking other Republicans to join her in efforts to block H.R.4445.
As we all know, arbitration agreements have come under increasing scrutiny in recent years, especially with regard to claims for sexual harassment/assault arising during employment. Historically, there have been occasional efforts in Congress by opponents of arbitration to enact a federal law limiting or outright prohibiting arbitration in the employment setting. These efforts have not previously advanced very far but with bipartisan, bicameral support the odds of passage are greater. Employers with arbitration programs should monitor these legislative developments (as well as statehouses) and be prepared to amend arbitration agreements should one of the federal bills under consideration become law.
Employer Health Plans Required to Pay for At-Home COVID Tests – How's Implementation Going?
The Biden administration released updated rules requiring employer plans to cover the cost of up to eight over-the-counter at-home COVID tests per covered individual per month, beginning January 15, 2022. HR Policy Association joined other employer groups in requesting a 60-day delay in the application of the requirements as the administration only provided four days' notice before the requirements go into effect. More background information HERE.
HR Policy is engaging with key Hill committees and with the tri-agencies on the implementation challenges employers are facing, addressing issues with the tight implementation period, challenges setting up preferred network safe harbors, and the impact this will have on already existing over-the-counter test shortages.
How's implementation of this new requirement going for your company? Are you experiencing any particular challenges, seeking additional guidance and relief? Please let me know as soon as possible. Your feedback will be helpful in our talks with policymakers.
Employer-Provided Education Assistance
Last year Representatives Danny Davis (D-IL) and Jason Smith (R-MO) introduced two HR Policy-supported bills to strengthen and expand employer-provided education assistance as provided in Section 127 of the Internal Revenue Code.
HR Policy Association is a member of the Coalition to Preserve Employer-Provided Education Assistance, a group of business, labor, and education organizations dedicated to expanding and strengthening Section 127 of the Internal Revenue Code. As lawmakers continue to consider legislation to support the workforce, including workforce development to revitalize the U.S. economy, it is possible that an employer-provided education assistance bill could get attached to a viable legislative vehicle this Congress, especially since the above-mentioned bills have bipartisan, bicameral support.
Does your company offer employer-provided education assistance as a benefit? If yes, I'd love to hear from you and connect directly to discuss. As you all know, anecdotal impact stories aid in advocacy efforts.
Key Dates
Current government funding expires on February 18. It is possible that a short-term CR funding the government through March might be in play. Congress is going to want to move on a CR next week even though the funding deadline is not until Feb. 18. The House is supposed to be out the week of Feb. 14.
The House Democratic retreat is March 9-11 in Philadelphia. The House Republican retreat is March 23-25 near Jacksonville, Fla.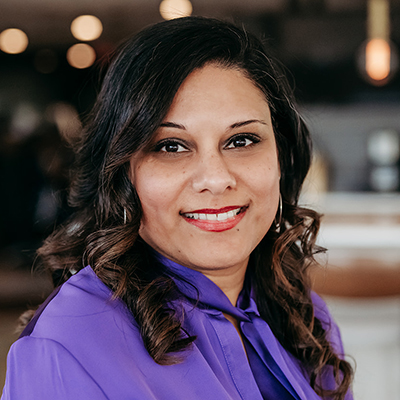 MORE NEWS STORIES