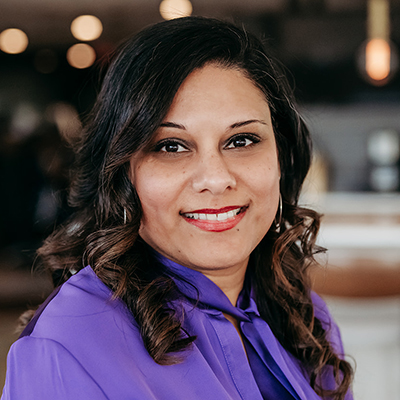 Chatrane Birbal
Vice President, Public Policy and Government Relations, HR Policy Association

Chatrane Birbal is Vice President, Public Policy and Government Relations in the Association's Arlington, Va. office. In this capacity Ms. Birbal is responsible for leading HR Policy Association's government relations strategy, building relationships with individuals in the U.S. Congress, Administration and regulatory agencies that oversee matters related to large employers and their workforces, including benefits, diversity and inclusion, labor, safety, immigration, and compensation policy.

Ms. Birbal brings nearly 20 years of high-level experience working in government affairs at the federal level. Most recently, she was the vice president, public policy for the Society of Human Resource Management (SHRM). In this role, she was directly engaged in many of the policy issues that impact the workplace and represented SHRM's membership of over 300,000 individual HR and business executive members.

Prior to SHRM, Ms. Birbal was the director of government relations at the Council on Foundations, a Washington, D.C.-based nonprofit membership association of 2,000 grant making foundations and corporations, with assets totaling more than $282 billion. Ms. Birbal was also a federal legislative lobbyist at the American Psychiatric Association, a medical specialty society with over 38,000 U.S. and international member physicians who work together to ensure humane care and effective treatment for all persons with mental disorders, including mental illness and substance-related disorders.

Chatrane obtained a Bachelor of Arts degree in political science from Buffalo State University in Buffalo, N.Y. and received her graduate degree of public administration and public policy from George Mason University in Fairfax, Va.

Ms. Birbal currently serves on the Board of Directors of Women in Government Relations (WGR) - the premier, non-partisan professional society dedicated to advancing and empowering women by fostering professional development and growth opportunities through a community that supports women's leadership in government relations. She is a member of the Tax Coalition, which provides a forum for the exchange of ideas among professionals in federal tax policymaking to encourage the professional development of women in federal tax policy and Birbal also serves as a Director-at-large on George Mason University's Alumni Board.


Contact Chatrane Birbal
LinkedIn