Published on: May 18, 2023
Authors: Daniel V. Yager
Topics: Inclusion and Diversity, Jobs, Skills and Training
Five Things CHROs Should Know About the
Supreme Court's Harvard and UNC Cases
Pending Cases Involving Race-Based Admissions
Could Impact Corporate DE&I Efforts
On October 31, 2022, the U.S. Supreme Court heard oral arguments in two pending cases involving university affirmative action admissions policies (Students for Fair Admissions (SFA) v. Harvard; SFA v. University of North Carolina). In both cases, an organization representing Asian students contended that the universities' factoring of race in admissions discriminated against those students in violation of the Fourteenth Amendment and Title VI of the Civil Rights Act of 1964. The lower courts applied established precedent in ruling in favor of the universities. In the October 31 arguments, the conservative majority of the Court expressed significant skepticism of both the need for and the legality of race-conscious admissions programs in higher education. Thus, many observers see a strong chance the 6-3 conservative majority will rule against the universities before it adjourns in June 2023.
In an amicus curiae brief filed by HRPA, the Association urged the Court to continue to allow universities to use race as a factor, among other diversity criteria, in admissions programs, giving it no more weight than the others. Depending on its scope, a ruling against Harvard and UNC could have significant implications for the diversity, equity & inclusion (DE&I) practices and policies of large companies. Here are five things to keep in mind as we await the Court's decision:
A decision curtailing consideration of race in academic admissions could have an impact on the talent pool available for corporate DE&I initiatives.



Diversity-conscious college admissions programs assist companies in creating a sustainable pool of diverse talent, particularly for higher-level jobs or those that require specialized degrees. In its amicus curiae brief to the Court, HR Policy Association stated:

[T]he increasing demand of American companies for educated, trained, diverse talent necessitates a continuous pipeline of such talent from college campuses around the United States. . . . Creating this pool of diverse talent requires admissions processes that provide opportunities for students of all backgrounds to achieve a higher education.

Notably, an amicus brief filed by the University of California states that the State's enactment in 1996 of Proposition 209—reaffirmed by the voters in 2020—banning race-conscious admissions by state schools had "an immediate and widespread impact." The impact was particularly stark at UC's most selective campuses where underrepresented minority groups as a proportion of freshman classes were virtually cut in half. UC has since implemented race-neutral measures specifically aimed at increasing diversity, but the brief acknowledged that "full realization of the educational benefits of diversity remains elusive." Eight other states have a similar ban: AZ, FL, ID, MI, NE, NH, OK, and WA.



In previous cases while in the minority, the conservative Supreme Court Justices have signaled strong disfavor of factoring race in admissions.



The Court has considered the issue of race-based college admissions four times since the seminal University of California v. Bakke case (438 U.S. 265; 1978) allowing race to be one of several factors to be considered. The most recent was in Fisher v. University of Texas (570 U.S. 297, 2016). Even though there was a 5-4 conservative majority at the Court at the time, Reagan appointee Anthony Kennedy sided with the liberal minority in a decision that upheld the University of Texas' race-conscious admissions program. Justice Alito, joined by Chief Justice Roberts and Justice Thomas, issued a strong dissent asserting that universities should not "justify systematic racial discrimination simply by asserting . . . 'the educational benefits of diversity.'" Indeed, Roberts—generally viewed as a moderating influence on the Court's conservatives—wrote in a 2007 case limiting the use of race in pupil assignments in K-12 education: "The way to stop discrimination on the basis of race is to stop discriminating on the basis of race." With the departures of Kennedy and Ruth Bader Ginsburg and their replacement by Brett Kavanaugh and Amy Coney Barrett, respectively, the makeup of the Court has since shifted dramatically to a steadfastly conservative 6-3 majority. Kavanaugh's and Barrett's views on affirmative action will likely be determinative.

Kavanaugh's and Barrett's views on affirmative action will likely be determinative. Justice Kavanaugh historically has been notably committed to increasing diversity among his own judicial clerkships. During the oral arguments, Kavanaugh zeroed in on what could be acceptable race-neutral alternatives to achieving a diverse student body. He noted the positive experience of certain states that have banned race-based admissions, achieving "significant numbers of minority students on campuses." Kavanaugh and Barrett both also repeatedly cited Justice Sandra Day O'Connor's 2003 opinion in a University of Michigan case predicting that affirmative action would no longer be needed in 25 years. Stating that O'Connor had found it to be "dangerous," Barrett asked, "What if it continues to be difficult in another 25 years?"



The Court's decision in these cases could signal how it would rule in a similar challenge to employment decisions considering race and gender as factors.



Workplace discrimination is governed under separate law, and therefore its precedents will not be directly affected by any decision in Harvard/UNC. Nevertheless, Title VII, which prohibits workplace discrimination, uses similar language as Title VI, the anti-discrimination statute at issue in the Harvard/UNC case. As described below, Court decisions regarding challenges to employers' affirmative action policies were decided before the current wave of DE&I practices that have become common among large employers. It seems likely that any justice—such as Clarence Thomas—who takes an absolutist stance against any consideration of race in college admissions, would have a similar position on employment decisions.

While it could be several years until a Title VII reverse discrimination cases reaches the Supreme Court, the decision in Harvard/UNC could foment a new wave of litigation that could create new case law in the various circuits. The plaintiff Students for Fair Admissions is headed up by Edward Blum, who is also the director of the Project on Fair Representation, whose mission, according to its website, "is to facilitate pro bono legal representation to political subdivisions and individuals that wish to challenge government distinctions and preferences made on the basis of race and ethnicity." Thus far, the Project has focused on government actions and has shown no signs of targeting private sector DE&I programs. However, a challenge to EO 11246's affirmative action requirements for federal contractors would seem to be an area of obvious interest.



The current law regarding private sector affirmative action policies was formulated before widespread adoption by large companies of DE&I as a key component of their talent strategy.



As with cases involving higher education admissions policies, the Court has disallowed numerical quotas in employment policies as being discriminatory but has largely allowed affirmative action that may include numerical goals. In fact, federal contractors are generally required under Executive Order 11246, as enforced by DOL's Office of Federal Contract Compliance Programs, to establish and make affirmative efforts to achieve such goals among underrepresented populations. In addition, the EEOC has provided guidance to employers on how to achieve affirmative action goals without engaging in illegal discrimination. The Court has approved narrowly tailored affirmative action efforts where they are intended to remedy previous discrimination or avoid "disparate impact" liability (i.e., race neutral policies having a negative impact on a protected class). But it has never addressed whether the achievement of diversity per se is an acceptable defense to a reverse discrimination claim. Yet, in recent years, DE&I practices have more often been premised on the value of a diverse workforce for the company's business strategy. Even without any change in the law, these ongoing DE&I initiatives could eventually trigger a new wave of reverse discrimination cases. Just this past year, a North Carolina jury awarded $10 million to a white employee who claimed he was fired for being a white male, using the company's DE&I initiative as evidence. Duvall v. Novant Health, Inc., No. 19-CV-00624, 2021 U.S. Dist. LEXIS 118338 (W.D. N.C. June 24, 2021).



Even if the Courts rejects the universities' admission policies, the key question will be whether they can still consider race as a factor under any circumstances.



While most observers consider the Court likely to rule against the universities, the key for employers will be how far the Court goes in doing so. If it rules that any consideration of race is a violation of Title VI, it could be a very short step towards a similar ruling under Title VII not only for race, but gender as well. Though proven less effective, employers may then want to consider some variation of the race-neutral initiatives California universities have tried in order to achieve their diversity goals in the wake of Proposition 209, including:

Outreach programs targeting economically and educationally disadvantaged students;


A "Top Ten Percent" program providing automatic admission if their combined high school grade point average and standardized test scores put them in the top percentage of California high school graduates;


A "comprehensive review" process that uses "multiple measures of achievement and promise while considering the context in which each student has demonstrated academic accomplishment"; and


Elimination of the use of standardized test scores, which can be influenced by family education and income levels.
These initiatives are clearly geared toward an academic admissions context, but they demonstrate the creativity that can be brought to bear where restrictions exist, albeit with limited results. While not fully embracing racial diversity as a value, even the conservative justices acknowledged that a race-neutral approach could be employed in achieving it, with one potential caveat. Chief Justice Roberts asked the SFA attorney: "Do you think [race-neutral alternatives] are appropriate, even if the intent of the state in adopting them is to reach a certain level of minority students?" The attorney responded that efforts to achieve "socio-economic diversity" could be justified on "race-neutral means." However: "If the only reason to adopt a particular admissions policy. . . was for racial diversity alone, we think that would probably raise problems under [existing] precedent, but, of course, it's a fact-intensive inquiry . . ."
Although the Harvard and UNC cases do not pose an immediate threat to corporate DE&I initiatives, the long-term ripple effects could be substantial. Moreover, with a 6-3 conservative majority firmly in place with no foreseeable vacancies, the direction set by rulings in the pending cases could last well into the future.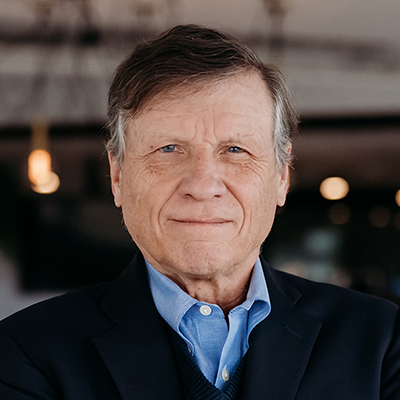 MORE PUBLICATIONS
May 28, 2019 | Publication
May 31, 2019 | Publication
April 12, 2019 | Publication