Published on: May 7, 2020
Authors: D. Mark Wilson
Topics: COVID-19 Employer Issues, Transparency, Quality and Cost Containment
May 7, 2020
The Honorable Nancy Pelosi
The Honorable Mitch McConnell
The Honorable Kevin McCarthy
The Honorable Charles E. Schumer
Dear Speaker Pelosi, Leader McConnell, Leader McCarthy, and Leader Schumer:
As Congress considers additional legislation to address the COVID-19 pandemic, HR Policy Association and the American Health Policy Institute urge you to include provisions in the next bill to expand telehealth services, end surprise medical bills, and increase health care transparency.
The HR Policy Association is the leading organization representing chief human resource officers of over 390 of the largest employers in the United States. Collectively, their companies provide health care coverage to over 20 million employees and dependents in the United States and spend more than $120 billion annually on health care benefits and related taxes. Over the past 20 years, large employers have worked hard to provide innovative, high value health care benefits at the lowest possible cost.
Below are some policy priorities we urge Congress to adopt.
Expand telehealth services by encouraging states to join the Interstate Medical Licensure Commission Compact (IMLCC) as a condition for receiving federal relief funding. Currently, 29 states and the District of Columbia participate in the IMLCC and expanding the compact will eliminate barriers to care during the pandemic particularly for families in rural areas of the country. Expanding telehealth services is particularly important for increasing access to behavioral health services during and after the pandemic. Other steps Congress should take include:



Make permanent the temporary relief in the CARES Act for telehealth benefits in high deductible health plans;


Implement national reciprocity for licensed health care providers to practice via telehealth in any state; and


Direct the Departments of Labor, Treasury, and Health and Human Services to clarify telehealth benefits can be offered as standalone benefits to part-time and seasonal employees.



End surprise billing and increase health care transparency by including the bipartisan Lower Health Care Costs Act (S. 1895) in the next bill addressing the COVID-19 pandemic. S. 1895 will reduce family out-of-pocket health care costs by ending surprise billing in a fair and balanced way, and by creating more transparency through twelve bipartisan provisions that include eliminating gag clauses and anti-competitive terms in insurance contracts, prohibiting Pharmacy Benefit Managers from charging more for a drug than the PBM paid for the drug, and requiring patients receive more information on the cost and quality of their health care.


Provide a temporary safe harbor during the pandemic for ACA employer penalties. Under normal circumstances, the complex compliance requirements of the Affordable Care Act's employer shared responsibility provisions are particularly difficult to comply with. The pandemic-generated business closures and reduced operations will only compound these complexities even for the best-intentioned employers. To address this problem, Congress should grant employers a temporary safe harbor for inadvertent violations of Section 4980H of the ACA for rapid staffing changes and transitions that are largely out of their control.
Thank you for your continued efforts to address our nation's public health and financial needs during this pandemic. We look forward to working with you to ensure the final measure that passes Congress enables companies to continue to provide high-quality health care benefits to over 178 million Americans.
Sincerely,
D. Mark Wilson
President, American Health Policy Institute
Vice President, Health & Employment Policy,
HR Policy Association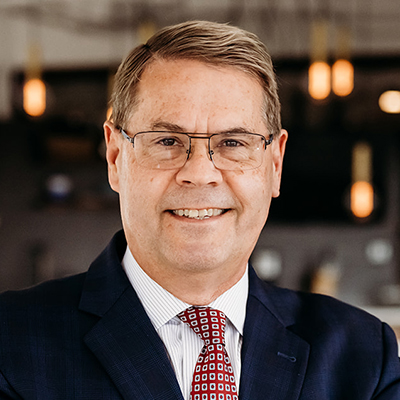 MORE PUBLICATIONS
November 06, 2021 | Publication
August 02, 2021 | Publication
March 29, 2020 | Publication