Vicki C. Henn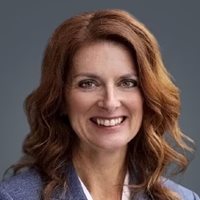 Vicki C. Henn
Chief Human Resources Officer, The PNC Financial Services Group
Vicki Henn is executive vice president and chief human resources officer for The PNC Financial Services Group.
Henn serves on the board of the PNC Foundation, is a member of PNC's Corporate Diversity Council, and is the executive sponsor of the PNC Multicultural Employee Business Resource Group.
Prior to being named to her current position in June 2014, she served as senior vice president and senior HR business partner for PNC's Retail Bank. As the head of HR for PNC's largest employee base, she was instrumental in planning and executing the talent management strategy supporting our ongoing retail transformation.
Henn was promoted to executive vice president in July 2014. Since joining PNC in 1993 through the Chemical Bank, New Jersey acquisition, she has held a number of leadership positions including deputy director of Human Resources for the Regional Community Bank, eastern division HR manager and staffing manager for the Distribution Segment. She also served as managing director, Community Development Banking. Henn also received a PNC Performance Award, the company's highest employee honor.
In the community, Henn serves on the board of the Pittsburgh Civic Light Opera and is a member of Pennsylvania Women Work.
Henn holds a Bachelor of Arts degree in Communications from Fairleigh Dickinson University, as well as a J.D. from Seton Hall University School of Law.