Stephanie Fehr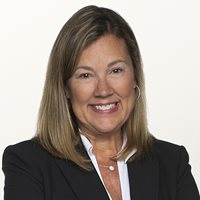 Stephanie Fehr
Executive Vice President, Chief People Officer, UnitedHealthcare

Stephanie Fehr is chief people officer for UnitedHealthcare and leads the people strategy for the company's 160,000 domestic and global employees. Stephanie oversees a team of practitioners focused on culture, employee experience, talent management, career development and organizational design. In her leadership role, Stephanie influences and advances both the people function and the company's culture. She champions growth through experiences and leads the organization on adapting to new and more flexible ways of working.

Before joining UnitedHealthcare in 2017, Stephanie spent 17 years with Apple Inc., in human resources and talent leadership roles in the company's engineering, operations, leadership development and retail divisions. She led the design, development and implementation of Apple's leadership training program (AMP). As a key member of Apple's retail executive team, Stephanie was instrumental in leading the development of the Apple retail stores' talent strategy.

Stephanie is passionate about leadership and helping people develop fulfilling careers, supporting women and creating diversity in leadership, and cultivating the next generation of leaders.

Stephanie earned her master's in human resource development from the University of St. Thomas and received a bachelor's degree from St. Olaf College.

Her board commitments include the St. Olaf College board of regents, and the Saint Paul Chamber Orchestra. She is also an executive council member for the Minnesota Historical Society.