Mike Kahley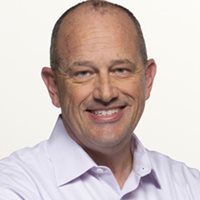 Mike Kahley
National Account Sales Vice President, United Healthcare National Accounts

Mike Kahley is a National Account Sales Vice President in UnitedHealthcare's Dallas office. Mike is responsible for developing new customer relationships through strengthening employer, broker and consultant understanding of the UnitedHealthcare value proposition.

Mike has been in the healthcare and insurance industries in a variety of roles for 24 years. Prior to working for UnitedHealthcare, Mike has developed a broad expertise in roles ranging from being the CEO of a Dallas-area Dental Service Organization to being a successful consultant with one of the country's largest and most well-respected employee benefit consulting firms. He has a history of developing teams, fostering client relationships, and gracefully managing change.

Mike often references the importance of finding wisdom in data from a variety of sources in his conversations. Big, aggressive ideas are supported by detail-oriented team members focused on identifying and solving complex healthcare engagement challenges.

During his time as an Employee Benefit Consultant, Mike gained a reputation as an engaging and educational public speaker. Mike was a main stage presenter for several national trade groups and associations tasked with outlining employee benef it strategies, compliance topics and benefit communication trends. Mike and his team built a private health exchange designed to counteract underwriting and communication challenges unique to the restaurant and hospitality industries. He was also a regular contributor to Fox News Radio having participated in almost 50 Affordable Care Act-related interviews in markets from New York to San Francisco.

Mike enjoys hiking, camping, Texas high school baseball, and travelling. The entire family is involved in Young Life where Mike serves on the local committee. Additionally, Mike has led two different high-school baseball teams to Guatemala using baseball clinics to help draw attention to churches being formed within suburban Guatemala City.

Mike graduated from Baylor University with a Bachelor of Arts in History and Political Science.