Published on: January 11, 2023
Authors: Gregory Hoff
Topics: Employment Law
Welcome to the fourth edition of HR Policy Association's quarterly NLRB Report. Each report provides a comprehensive update of law and policy developments at the National Labor Relations Board, including significant decisions issued by the Board, cases to watch, Office of General Counsel initiatives, rulemakings, and an overview of HR Policy's engagement with the Board for that quarter. These reports also feature analysis on a specific issue or topic from a rotation of writers.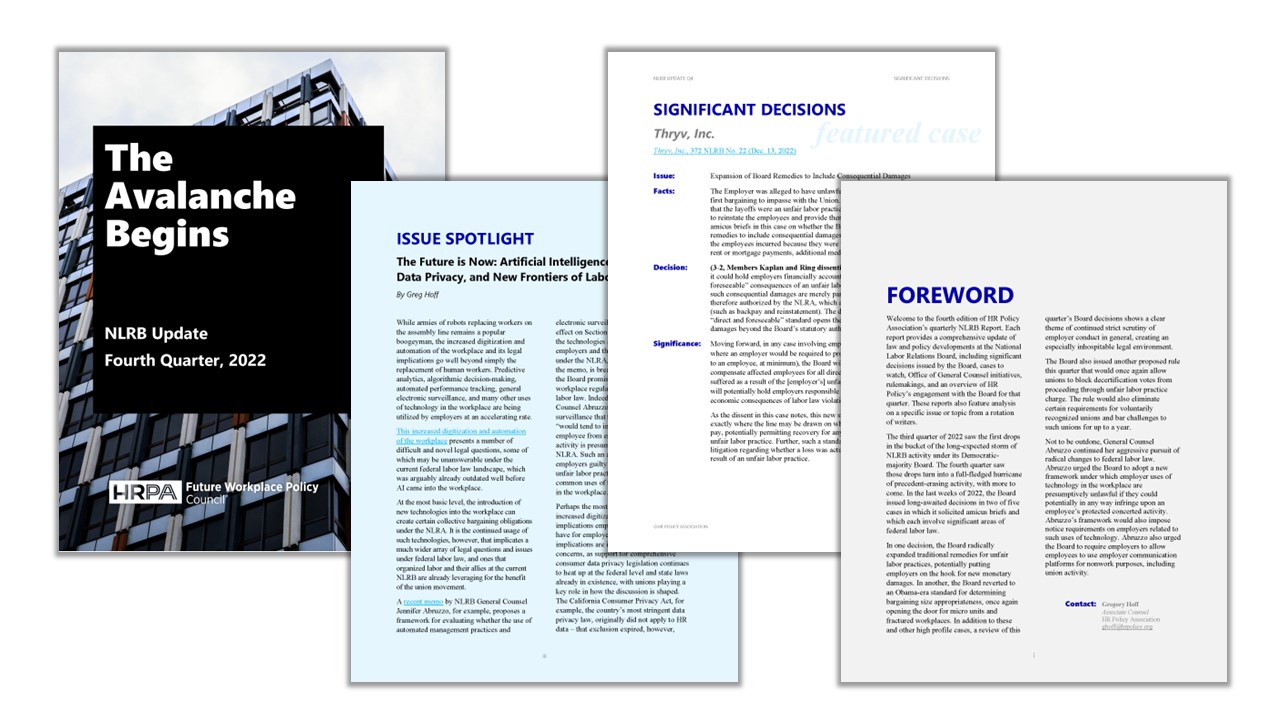 The third quarter of 2022 saw the first drops in the bucket of the long-expected storm of NLRB activity under its Democratic-majority Board. The fourth quarter saw those drops turn into a full-fledged hurricane of precedent-erasing activity, with more to come. In the last weeks of 2022, the Board issued long-awaited decisions in two of five cases in which it solicited amicus briefs and which each involve significant areas of federal labor law.
In one decision, the Board radically expanded traditional remedies for unfair labor practices, potentially putting employers on the hook for new monetary damages. In another, the Board reverted to an Obama-era standard for determining bargaining size appropriateness, once again opening the door for micro units and fractured workplaces. In addition to these and other high profile cases, a review of this quarter's Board decisions shows a clear theme of continued strict scrutiny of employer conduct in general, creating an especially inhospitable legal environment.
The Board also issued another proposed rule this quarter that would once again allow unions to block decertification votes from proceeding through unfair labor practice charge. The rule would also eliminate certain requirements for voluntarily recognized unions and bar challenges to such unions for up to a year.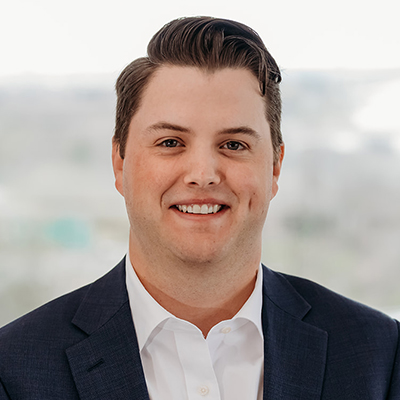 MORE PUBLICATIONS
June 10, 2020 | Publication
January 24, 2020 | Publication
February 20, 2020 | Publication