Published on: January 11, 2023
Authors: Tom Hayes
Topics: Employment Law, The UK and European Union
Introduction:
We have written before that you have to go back to the late 1980s and the days of Jacques Delors as Commission President to find an EU employment and social law agenda with as many proposed new laws, or the revision of old laws, as that of today. We calculate that there are up to 15 distinct pieces of law either being implemented, about to be implemented, or under negotiation that will have a significant impact on employee relations across Europe. These include:

• Predictable Working Conditions
• Work/Life Balance
• Whistleblowing
• Minimum Wage and Collective Bargaining
• Gender Balance on Company Boards
• Gender Pay Transparency
• Employment Status of Platform Workers
• Supply Chain Due Diligence
• AI Act / AI Liability Directive (2 items)
• Revision of the EWC Directive
• Remote Working
• Privacy Shield/Data
• Ireland – Collective Bargaining
• Brexit

This figure does not take into account cases that may be before the Court of Justice of the European Union (CJEU) whose judgement can have a profound effect on how we understand existing laws. A good example of this is the 2019 judgement on the need for Member States to ensure that laws are in place that provide for the recording of working time. We have recently seen the German Federal Labour Court underscore the importance of this ruling, though what it means in practice, especially in the context of the growth in working from home/remote work, is still unclear.



Now Being Implemented
Predictable Working Conditions
The new Directive on transparent and predictable working conditions (EU/2019/1152) replaces the Written Statement Directive (91/533/EEC), which had been in place since 1991 and gave workers starting a new job the right to be notified in writing of the essential aspects of their employment relationship. More on this here.
Commissioner for Jobs and Social Rights, Nicolas Schmit, said: "The Directive on transparent and predictable working conditions is a direct response to the fast-changing reality of our labour markets. People have the right to more complete information about the conditions of their employment and more predictability in their day-to-day lives. The new rules will help guarantee quality jobs, give workers stability, and allow them to plan their lives."
Work/Life Balance
The Work-life Balance Directive introduces a set of legislative actions designed to modernise the existing EU legal and policy frameworks, with the aims of
better supporting a work-life balance for parents and carers,
encouraging a more equal sharing of parental leave between men and women, and
addressing women's under-representation in the labour market.
See more about this, here
Whistleblowing
The Directive aims to provide common minimum standards of protection across the EU to whistleblowers who raise breaches of EU law with their employer. The new rules will require the creation of safe channels for reporting both within an organisation - private or public - and to public authorities. It will also provide protection to whistleblowers against retaliation and require national authorities to adequately inform citizens and train public officials on how to deal with whistleblowing.
Here's a useful overview
Agreed and to be Transposed in the next 2-3 Years
Minimum Wage and Collective Bargaining
The primary goal of this EU Directive is to establish a framework to improve the adequacy of statutory minimum wages and enhance effective access of workers to minimum wage protection, including through collective bargaining. The Directive explicitly promotes collective bargaining, "recognizing that strong and inclusive collective bargaining systems play an important role in ensuring adequate minimum wage protection."
On collective bargaining, the Directive requires Member States to develop plans to bring collective bargaining coverage up to 80% of the workforce. However, as union density continues to decline across the EU, it is difficult to see how this target can ever be achieved. It is difficult to see the workforce of today, 85% of whom in the European private sector are not union members, agreeing to unions negotiating their pay and conditions over their heads.
Gender Balance on Company Boards
By 2026, companies will need to have 40% of the underrepresented sex among non-executive directors or 33% among all directors. here
In the UK, the Observer reports on the new gender and ethnic diversity reporting rules that listed companies will have to follow from this year. Under the Financial Conduct Authority's rules, companies will have to disclose progress towards key benchmarks in their annual reports, including whether women make up at least 40% of the board; whether they hold any of the most senior roles; and whether at least one member of the board is from an ethnic minority. However, companies are only expected to explain why they might be falling short and are unlikely to be penalised if they fail to comply. Although the change seems mild to some, it will bring in three times the number of companies currently required to report diversity data.
Gender Pay Transparency
In December 2022, agreement was reached between the EU Council, representing Member States, and the EU Parliament, on the text of a Directive on Gender Pay Transparency. The rationale for the Directive is that secrecy about pay results in pay discrimination between men and women. The gender pay gap across the EU is estimated to be 13%. The law will be finalised in early 2023 and will come into force at national level in 2026.
Businesses will need to gather detailed data on current pay levels across their operations, based on job categories. Whether this will need to be done at a national level in each EU Member State, or on a site-by-site basis, remains open. Where the data analysis shows a gap of more than 5%, management will have to consult with employees' representatives on appropriate action plans to close that gap. No employees' representatives in place? Arrange to have them elected for the purpose.
We will publish a detailed briefing on this legislation before the end of January. Its long-term importance should not be underestimated.
Still Under Negotiation
Employment Status of Platform Workers
The EU Commission has already decided that collective bargaining by platform workers, even if regarded as self-employed, will not breach EU competition rules.
The Directive under discussion between the Council and the Parliament hangs on one key question: should there be a legal presumption that platform workers are to be seen as employees unless the platform can prove otherwise? Should the burden of proof fall on the platforms to prove self-employment?
Whatever way this question is resolved, platforms, and other companies that use "gig economy" workers, will be obliged to inform and consult with employees' representatives over the use of AI and algorithms in human resource decisions making.
Supply Chain Due Diligence
Discussion on this proposed law will not really commence until midway into 2023. When enacted, it will impose obligations on major transnational businesses to undertake due diligence on human rights, labour rights, environmental concerns, and product sustainability, across its global value and supply chains.
In play will be such key questions as: how wide and deep will be due diligence obligations? Will companies have to take responsibility for the uses to which their products are put? Who will have the right, and on what basis, to kick-off judicial proceedings against companies for alleged breaches of rights obligations. What penalties will be involved?
AI Act / AI Liability Directive
The Artificial Intelligence Act will be enacted as a Regulation applicable across the EU which means it will not need to be transposed into national law. It will be the defining framework for the governance of AI within the European Union. The current draft of the Regulation defines the use of AI in human resource decision making as "high risk" and its use will require information and consultation with employees' representatives.
The Artificial Intelligence Liability Directive, which will need to be transposed into national law, will set out how individuals or groups who believe they have been harmed by the use of AI will be able to claim redress. This legislation will hand significant leverage to employees' representatives in negotiations over the introduction of AI-based systems.
These two pieces of legislation will have a profound impact on employee and labour relations management in the years ahead, which is why we have created a new training program that will ruin in mid-February: details here
In the Pipeline
Revision of the EWC Directive
This January, the European Parliament is likely to endorse the Recommendations from its Employment and Social Affairs Committee which call for a radical revision of the European Works Council (EWC) Directive. The Recommendations are based on the Radtke Report, written by the German Christian Democrat MP, Denis Radtke, a former official with the German chemical workers union.
The Radtke Recommendations want EWCs to be able to go to court to ask for injunctions to stop management implementing restructuring decisions when the EWC believes that its information and consultation rights have been "infringed". The costs of such judicial proceedings would have to be paid for by the employer. As we read it, EWCs could go to court multiple times over the same proposed decision. The courts would also be able to impose fines of up to 4% of global turnover, or €20m, whichever is the greater.
This issue will very much on the EU Commission's agenda during the current year. We will look at this in detail at our February BEERG Network Meeting in Brussels, book here.
Remote Working
The Covid pandemic brought significant changes in ways of working for the "computer class". Remote Working/Working from Home quickly got baked into the way work is organised. Now that the tide of the pandemic appears to have gone out, what remains are forms of hybrid working, a mix of working in and out of the office. What works will differ from company to company, but the guiding principle will always be "what works effectively and efficiently"? But it should never be forgotten that "hybrid work" will only be available to about 40% of the workforce. The others, those whose "hands" are essential to the work they do, will still have to show up in person.
Various European countries have already introduced laws to regulate remote work. There have been calls from the European Parliament for a Directive on the matter.
The European Social Partners are currently negotiating on the matter with a view to reaching an agreement which could form the basis of a law.
Privacy Shield/Data
The transfer of employee data from the EU to the US has been fraught with legal danger over recent years. Successive European Court "Schrems Judgements" which held that the ability of US intelligence services to access such data put the privacy rights of EU citizens at risk. A new deal has now been hammered out between the EU and the US to deal with the concerns raised by the European Court. Once the EU Commission greenlights it, expect further legal challenges for the privacy lobby.
Here is a useful summary.
Other important items not included above…
Ireland – Collective Bargaining
Following on from the report of a High-Level Group, the Irish government is currently preparing legislation which would see companies which currently do not recognise unions having to engage with them should the unions have members in the company. What "engagement" means will have to be defined in the law, but it is unlikely to involve an obligation to bargain collectively. The proposed law will also cross reference the new EU Directive on Appropriate Minimum Wage (see above). It all comes back to union membership. If unions cannot organise the workforce through a decent value proposition, then the law cannot do the job for them.
Brexit
Brexit continues to cast its long, dreary shadow across UK employee relations. We reported recently on the nonsensical UK legislation, as interpreted by the Employment Appeals Tribunal, that requires UK headquartered companies to run parallel EU- and UK-based EWCs. As if UK law can be enforced in EU Member States given that the UK is no longer an EU member.
Currently going through the UK parliamentary process is a proposed new law, Retained EU Law (Revocation and Reform) Bill (here) which would see all EU-derived laws currently on the UK statute books automatically deleted on 31/12/2023, unless the government decided otherwise. It is estimated that there are around 4,000 such laws. In the employment relations field, such laws cover everything from collective redundancy consultations, to parental leave, to working time and annual leave. Employers' organisations, as well as unions, have told the government that such a bonfire of regulations would be extremely damaging.
But then, when it comes to Brexit, common sense left the building a long time ago.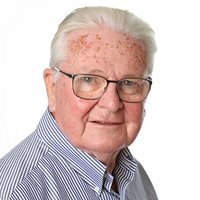 MORE PUBLICATIONS
June 10, 2020 | Publication
January 24, 2020 | Publication
February 20, 2020 | Publication