HR Policy Global members discussed new employment policy developments in Ontario, including the right to disconnect, prohibition of non-compete provisions, legal status of gig workers, and electronic monitoring of workers.
Some of the changes might preview federal policy changes in Canada. Global members can review the recording here.
PANELISTS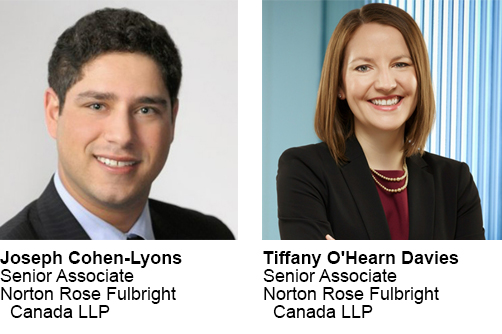 Employees' right to disconnect: Last year, the Ontario government passed the Working for Workers Act, which requires employers to implement a written policy on disconnecting from work by June 2, 2022. However, while the new law creates an obligation for an employer to communicate when employees should expect to work, it does not prohibit employers from requiring employees to be on-call. The change follows the European trend to limit employer expectations regarding employee availability during non-core business hours.
Non-compete agreements: The same Act in Ontario also prohibits employers from entering noncompete agreements. The changes effectively create a statutory ban for almost all such provisions with exemptions for "chief executive" positions and non-competes made in the context of mergers and acquisitions, retroactive to October 25, 2021. The new amendments mirror a recent trend in some U.S. states to limit the use of non-compete provisions. Mr. Cohen-Lyons advised Ontario employers not to include non-competes going forward unless they clearly fall within one of the exemptions.
Electronic monitoring: In February, a bill was introduced in Ontario requiring employers to tell their workers if and how they are being monitored electronically. If passed, employers will have to implement a policy regarding how employees' use of computers, cell phones, GPS systems, and other electronic devices is being tracked. The law is intended to protect privacy and improve transparency. However, there is no detail on consequences of noncompliance or if employees can refuse certain monitoring. A similar law was passed in New York requiring employee notice of electronic monitoring.
New developments on gig workers: Ms. Davies shared that, based on a recent agreement between Uber and UFCW to offer employee-like benefits to contractors who work as ride-hail and food delivery drivers and other court decisions, we will likely see more classification of gig workers as dependent contractors rather than independent contractors in Canada.