Published on: October 31, 2022
Authors: D. Mark Wilson, Margaret Faso
Washington Update:
Senate Finance Committee is expected to release its mental health legislation in early November. AHPI plans to comment on what's in and not in the bill and advocate for any changes that are needed. Provisions addressing mental health parity, building the behavioral health workforce, creating public-private partnerships and eliminating so-called ghost networks are on the list of possible mental health provisions that could be included in Congress' year-end bill.

The Federal Trade Commission is scrutinizing the role of private equity in health deals. The FTC is particularly focused on areas where investors buy up several businesses in the same industry. The FTC is also considering all its tools, including law enforcement or market-wide rulemaking, as it reviews the PBM business practices. Separately, Senators Maria Cantwell (D-WA) and Chuck Grassley (R-IA) also sent a letter to the FTC advocating for increased PBM transparency amidst increasing consolidation by pharmacy benefits managers and insurance providers.

New and updated women's preventive health service guidelines apply in 2023. The updated guidelines expand on women's preventive care services required under five categories: Breastfeeding Services and Supplies; Contraception; Counseling for Sexually Transmitted Infections; Screening for Human Immunodeficiency Virus Infection (HIV); and Well-Women Preventive Visits.

Useful post-Roe large employer medical travel and lodging benefit survey results can be found here.

The 2022 Kaiser Employer Health Benefits Survey report is available for benchmarking purposes. Of particular interest, only 44% of firms offering health benefits believe there is a sufficient number of behavioral health providers in the plan's network to provide timely access to services for workers and their family members.

Increased 2023 contribution and benefit limits for health FSA and other health fringe benefits including long-term care (LTC) policies, transportation fringe benefits and adoption assistance programs can be found here.

November ballot initiatives we're watching: Arizona's medical debt measure would prohibit creditors from charging more than 3 percent interest on medical debt, down from 10 percent. It would also increase the value of a debtor's home protected from creditors from $250,000 to $400,000 and decrease the portion of a debtor's weekly disposable income subject to debt collection from 25 percent to 10 percent. South Dakota Medicaid expansion measure could make it the last state for some time to increase the program's coverage. Only three of the 11 other holdout states — Florida, Mississippi and Wyoming — allow voters to collect signatures for a ballot measure, and none are likely to do so in the near term.

HR Policy comments on USPSTF draft recommendation for "Screening for Depression and Suicide Risk in Adults." Our comments supported the preventive services task force recommendation, but noted USPSTF can improve the recommendation by including brief intervention methods for depression and anxiety, promoting integrated care models like the collaborative care model, and encouraging measurement-based care.

Final IRS family glitch rule will not impact employers' reporting requirements or employees' coverage. HR Policy requested clarification on this issue in our comments to the IRS.

Estimating the Potential Profit Gains from Lowering Employee Health Care Costs for America's Largest Companies, Alan Beltran Lara, et. al., Rice University Baker Institute for Public Policy, September 19, 2022

The potential median profit gains for Fortune 500 companies from lowering overall employer health care costs by the same amount that 44 of the most successful companies have reduced their costs is estimated to be $1,373 per employee per year or 3.54%. Labor-intensive industries stand to see the largest profit gains, although capital-intensive industries currently spend the largest percentage of total compensation on health care.

Takeaway: Given the potential returns at stake, CHROs and CEOs should pay more attention to obtaining affordable, high-quality, low-cost health benefits for their employees. Solutions proposed in the 2019 Willis Towers Watson report, such as on-site care and value-based plan designs seem to be promising strategies to lower health care costs and some employers are moving beyond these best practices by WTW and are forming employer purchasing coalitions and engaging in direct contracting.

Inflation is Squeezing Hospital Margins – What Happens Next?, Andrew Sudimack and Daniel Polsky, Health Affairs, October 25, 2022

U.S. hospitals are on track for their worst financial year in decades. According to a recent report, median hospital operating margins were cumulatively negative through the first eight months of 2022. Labor shortages and supply-chain disruptions have significantly increased expenses, which, due to the annually fixed nature of payment rates, hospitals have thus far been unable to pass on to payers. At the same time, despite claims that hospitals lose money on Medicare patients, a recent North Carolina state treasurer's report found that at least one hospital system reported $82 million in profits from Medicare and an additional $37.2 million in profits from Medicare Advantage in federally required financial reports.

Takeaway: HR Policy members discussed strategies to mitigate increased health care costs amid inflation in a recent Association webinar. Tom Plath, Senior Vice President, Human Resources and Global Citizenship, International Paper Company, noted it is the company's responsibility to know where their health care expenses are going so invest in benefits experts, use data to understand the value of your offerings and use tools to evaluate fraud and waste. Access a full recording of the webinar is here.
Mark Cuban's Bid to Disrupt the Drug Supply Chain, Tian Reed, Axios, October 27, 2022

If you want to understand why lowering retail drug prices can be so difficult, look no further than Mark Cuban's online pharmacy. Cost Plus Drugs, launched in January in a bid to offer transparent, lower drug prices with a direct-to-consumer model marks up drugs from cost by 15%, plus a $3 pharmacy fee, cutting wholesalers, PBMs, pharmacies and insurers out of the equation. It's already gained 1.2 million customers and sells more than 1,000 generic drugs. According to Cuban, his NBA basketball team paid $165,000 in employee drug costs for generics that cost $30 or more over the course of three years, but had they used Cost Plus Drugs they would've paid $19,000.

Takeaway: So far, these efforts haven't extended to brand-name drugs, which account for about 84% of U.S. pharmaceutical spending. Cuban said breaking into branded drugs is complicated because drug makers have been reluctant to sell to other players including Cost Plus, lest they lose business from the big-three PBM's. The nonprofit Civica Rx is also is trying to reshape the pharma supply chain by making generics and partnering with certain PBMs and insurers.
Environmental Scan on Consolidation Trends and Impact on Health Care Markets, Jodi L. Liu et al., RAND Corporation, October 2022
Researchers from RAND conducted an analysis on the impact of vertical and horizontal integration of health care facilities, providers and group health plans on overall health care costs and access to health care services. The report found evidence that horizontal consolidation of hospitals and vertical consolidation of hospitals and physician groups is associated with higher prices paid to providers and that as a result, health care spending is likely to increase. The report also found that consolidation does not result in improvements to health care quality but additional research is needed to fully understand the impact. While insurer consolidation is associated with lower prices paid to providers, these savings do not appear to be passed to patients who still face higher premiums after consolidation.
Takeaway: While prices are largely impacted by contract negotiations, many employers struggle to lower prices, especially in highly concentrated markets. A recent report by the Bipartisan Policy Center outlines policy strategies employers can use to better negotiate with providers. The recommendations include:
DOL and HHS should issue guidance to employers to encourage them to use reference-based pricing models and incorporate them into plan designs;
Congress should prohibit anti-competitive contract language (such as anti-tiering, anti-steering, and all-or-nothing clauses) in insurer contracts with providers;
HHS should design a multi-payer coalition demonstration with employers to improve employer purchasing power; and
Congress should strengthen federal enforcement agencies' ability to identify and review transactions in the health care industry to avoid high concentration in markets.
Advancing Health Equity Through Employer-Provided Coverage, AHIP, September 2022
A brief by Americas Health Insurance Plans outlines the ways health insurance carriers and employers can partner to improve health equity. A recent survey by McKinsey found that Black, Hispanic and Latino men and women were less likely to have their needs meet when they needed care compared to their White counterparts. Below are several steps AHIP says employers can take to improve health equity:
Encourage stronger relationships with primary care providers;
Offer a choice of plans including plans with lower out-of-pocket costs and ensure benefits are easy to understand;
Expand first-dollar coverage options; and
Address social determinants of health to reduce preventable illness and improve access to services.
Takeaway: Health care coverage offered by employers is a key tool in addressing health inequities but addressing health equity requires employers to think outside of just health benefits to include overall wellbeing, like financial wellbeing. A recent Bank of America survey found that 97% of employers feel responsible for employee financial wellness and there continues to be significant differences in perceived financial wellbeing between minority and white employees.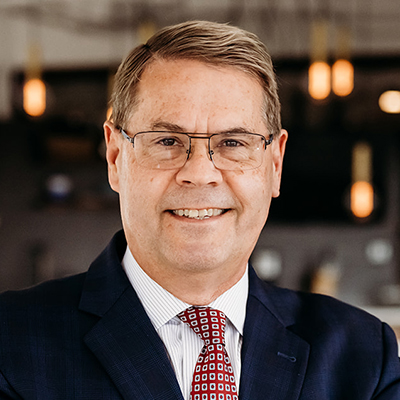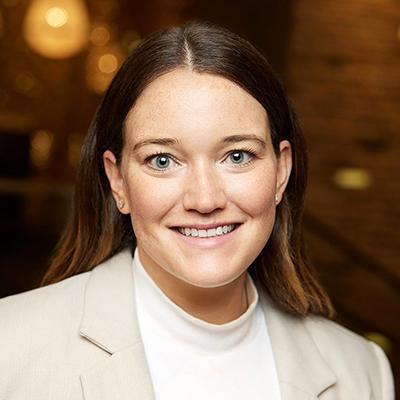 Margaret Faso
Director of Health Care Research and Policy, American Health Policy Institute and HR Policy Association
Contact Margaret Faso
LinkedIn
MORE PUBLICATIONS
September 02, 2021 | Publication
January 01, 2022 | Publication
December 06, 2019 | Publication