Valoria V. Armstrong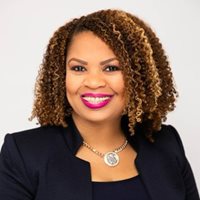 Valoria V. Armstrong
Chief Global Inclusion & Diversity Officer, Unum

Valoria Armstrong is a leader in corporate inclusion and diversity who is currently the Chief Global Inclusion & Diversity Officer at Unum.

In her current role, Armstrong leads Unum's I&D strategy to ensure the organization fosters an equitable culture, inclusivity and a representative workplace.

Prior to joining Unum, she served as the chief inclusion officer and vice president, external affairs, for American Water, the largest and most geographically diverse U.S. publicly traded water and wastewater utility company. She also served as president of Tennessee American Water, where she was responsible for operations, financial performance, safety and employee engagement, field customer service and environmental excellence.

Armstrong earned her master's degree in human resource development from Villanova University and her bachelor's degree in business administration from Georgia Southern University. She was the first woman, and youngest president, elected to lead the local chapter of the National Association for the Advancement of Colored People (NAACP).

She is an alum of Leadership Tennessee and currently chairs the Hamilton County Partnership Advisory Board, as well as the boards of the Tennessee Aquarium and Benwood Foundation. She is also a member of the National Coalition of 100 Black Women in Chattanooga. Armstrong is a proud member of Delta Sigma Theta Sorority, Inc., and is married to Lawrence Armstrong.

Visit Valoria Armstrong on LinkedIn.

About Unum: Unum is a leading provider of employee benefits for the modern workplace. With solutions that support employees on the job and when they need time away, Unum makes it simple to offer, use and administer benefits that attract, protect and retain the people who keep businesses growing.