Tom Maraday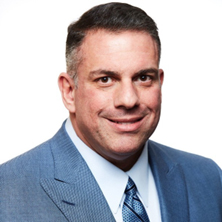 Tom Maraday
Senior Vice President, Omada Health

Tom Maraday is Senior Vice President, Commercial at Omada Health. Omada is a virtual care provider that blends human experience, technology, and behavior science to help people with chronic conditions achieve their health goals.

Tom is a strategic business development leader with over 30 years of experience in health and wellbeing solutions for large employers and payers. Tom also has over 20 years of experience leading and developing other leaders. Before Omada, Tom spent five years as the Chief Development Officer at EHE Health, a 107-year-old preventive healthcare company. EHE Health is the only national, high-performing network for Centers of Excellence in primary care and prevention. Tom's leadership included overseeing enterprise sales, channel partner development, client success, and provider network operations.

Before EHE Health, Tom was the Vice President of Client Relations at Bright Horizons Family Solutions, where he delivered significant growth as a leader in multiple divisions. For the first 22 years of his career, Tom held ten different positions at Plus One Health Management, the leading provider of corporate fitness centers and wellness programs. As the Chief Development Officer and a Principal, Tom led the company to be the fastest-growing in the corporate fitness and wellness industry, leading it to be sold to Optum/United Healthcare in 2013.

Tom earned a B.S. in Human Performance and Nutrition from Southern Connecticut State University and has received several certifications from Columbia University, IESE Business School-Barcelona, and the Human Performance Institute.

On a personal note, Tom was born and raised in New York, now resides in northern New Jersey, and is the proud father of daughters Lauren and Kathryn. Tom is an avid exerciser, golfer, and landscaper around his house. Tom is also on the board of directors for the DJ Dream Fund, a nonprofit that provides financial support for children to participate in youth sports and the arts.