Robert Long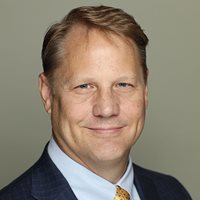 Robert Long
Chief Executive Officer, IRI Consultants

Bob Long has more than 30 years of labor relations experience in advising executive management. He specializes in union preventive strategies, counter union organizing campaigns and corporate campaign mitigation. He has significant experience in dealing with labor unions during collective bargaining, strike management and arbitrations. Bob also is a skilled labor practitioner who has handled numerous representation cases and unfair labor practice cases before the National Labor Relations Board (NLRB) and National Mediation Board.

His background includes successfully spearheading and managing large-scale preventive and counterorganizing campaigns for Fortune 100 corporations and multiple healthcare systems. Bob has orchestrated programs to bring management and employees together through a mutual understanding of trust and respect that makes the need for an outside third party unnecessary. He has successfully managed and/or conducted more than 200 NLRB elections with a win rate above 93 percent. His winning percentage is even greater in decertification elections, helping unionized employers return to non-union status. Bob also is an accomplished scriptwriter and has helped edit and produce award-winning custom training and counter-organizing videos that have made a difference in winning NLRB elections.

Bob is a sought-after speaker for seminars and conferences in healthcare and other industries about various labor issues. He prides himself as a trainer and teacher and has developed many dynamic and interactive training programs that provide both executives and front-line supervisors with practical tools to deal with even the most difficult labor issues.

Prior to joining IRI, Bob was president of a large labor relations consulting firm. During his 18 year-tenure, he helped clients through effective positive employee relations programs, union prevention initiatives and by defeating union organizing campaigns.

Bob received a Bachelor of Arts in Marketing from Arizona State University and his Juris Doctor from Western States School of Law. He is a member of the California Bar Association and the Labor and Employment Law Section.

For more than four decades, IRI Consultants has helped organizations improve employee engagement and performance, strengthen stakeholder communications, and create positive, productive workplaces. IRI's team comprises experienced professionals across three practice areas: Labor Relations, Organizational Development, and Communications. IRI is headquartered in metro Detroit with consultants based in 32 states. The firm's clients span industries ranging from publicly traded companies to privately held firms to some of the country's most renowned healthcare systems.