Lauren Uranker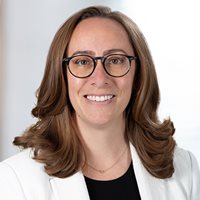 Lauren Uranker
Consumer and Wealth Management, Goldman Sachs Ayco

Lauren leads Ayco's Corporate Relationship Management function for Goldman Sachs Personal Financial Management. She oversees the team that engages with current and prospective corporate clients that offer financial wellness and planning as a workplace benefit. Previously, Lauren held roles in the Corporate Development Group, where she was responsible for driving
corporate sales and leading marketing efforts. She joined Ayco in 2012 as an analyst in Executive Financial Management and joined Goldman Sachs in conjunction with Ayco's integration to the firm in 2021. Lauren was named managing director in 2021.

Prior to joining the firm, Lauren worked at Emerson Process Management, where she was a Human Resource analyst.

Lauren earned a BA in Finance from Geneva College in 2008 and an MBA from Duquesne University in 2010.