Jay Kuhns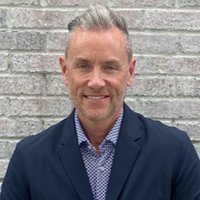 Jay Kuhns
Vice President, Strategic Planning, IRI Consultants

Jay Kuhns is a seasoned human resource and business development executive who has served both for-profit and not-for-profit health systems, including HCA, Johns Hopkins and United Health Services Hospitals.

Before joining IRI Consultants, Jay developed aggressive union avoidance approaches, including labor readiness strategies, an employee ombudsman program, and other pro-employee processes. In his previous role as a consultant, he led the national healthcare practice at Kinetix, a strategic recruitment and branding human resources firm. While there, he grew healthcare revenue to 70%, while delivering onsite consulting to clients.

Jay's experience spans the continuum of human resources disciplines, as well as strategic consulting and business development. Further, he has extensive skills in social media, digital communications, and branding.

For more than four decades, IRI Consultants has helped organizations improve employee engagement and performance, strengthen stakeholder communications, and create positive, productive workplaces. IRI's team comprises experienced professionals across three practice areas: Labor Relations, Organizational Development, and Communications. IRI is headquartered in metro Detroit with consultants based in 32 states. The firm's clients span industries ranging from publicly traded companies to privately held firms to some of the country's most renowned healthcare systems.