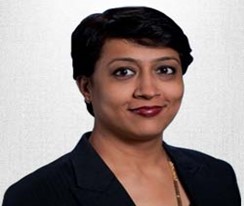 Lakshmi C
Managing Director - HR Lead, Accenture India at Accenture, Accenture
Lakshmi is the Managing Director – Human Resources Lead, Accenture in India. In this role, Lakshmi is responsible for leading the human capital strategy for all of Accenture's businesses in India. She has an unwavering passion for her people and is focused on enabling the 200,000+ people in India to be successful professionally and personally.

Prior to becoming the India HR Lead, Lakshmi served as the India HR Service Delivery Lead for Accenture where she was responsible for delivering recruiting, learning, HR technology and processes. Previously, she has held numerous HR leadership positions, supporting different Accenture businesses both locally and globally, during her 18 years stint at Accenture. Lakshmi joined Accenture in 2003 after working at iGate (now Capgemini) and Nestle, in various HR and Recruiting roles.

Lakshmi enjoys mentoring young people, especially young women, starting their careers and who come from diverse socio-economic backgrounds. She is a Melvin Jones fellow of Lions Club International and supports activities that enable persons with disabilities. These help her be a part of the solution for some of her local community's pressing social problems.

She has a loving, family including her son, husband and in-laws, who have been her constant support and champion. She enjoys traveling, in particular, discovering local cultures, foods and languages and can speak 5 languages fluently.

She holds a Bachelor of Science degree in Economics from Presidency University, Kolkata and an MBA in Human Resources from XLRI, Jamshedpur.
LinkedIn