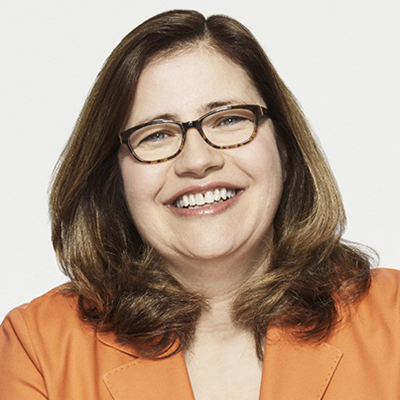 Tracy Keogh
Chief People Officer and Growth Partner, Great Hill Partners

Tracy Keogh is Chief People Officer and Growth Partner of Great Hill Partners. In these roles, Ms. Keogh will is responsible for overseeing and scaling all people-focused and human resources (HR) initiatives at Great Hill and supporting growth across the firm's portfolio through strategic talent initiatives.

Ms. Keogh is a seasoned human resource executive, bringing over twenty years of experience to Great Hill. She joins the firm from HP Inc., where she held the role of Chief Human Resources Officer for over a decade and oversaw the company's global strategic HR activities and employee communications. Ms. Keogh spearheaded many transformative initiatives at HP Inc., including overseeing all people aspects of the company's historic split into two industry leading companies, the evolution of HP's iconic culture of innovation and the creation of one of the most diverse board of directors of any U.S. technology company.

Prior to joining HP Inc., Ms. Keogh served in a variety of senior HR roles at leading companies, including Senior Vice President of HR at Hewitt Associates and Vice President of HR at Analog Devices. Ms. Keogh has been widely recognized for her work in the HR space, receiving numerous honors and distinctions, including being named as HR Executive of the Year by Human Resources Executive Magazine, a Fellow by the National Academy of Human Resources, one of the 50 Most Powerful Women in Technology by the National Diversity Council, a global Top 10 Breakaway Leader in Human Resources by Evanta and HR Leader of the Year by Digiday.

Ms. Keogh currently serves on the Board of Cisive, HR Policy Association, National Academy of Human Resources and the Cornell Center for Advanced Human Resource Studies, which she previously served as Chair. Ms. Keogh holds a Master's degree in business administration from the Harvard Business School and a Bachelor's degree in psychology from Smith College.
LinkedIn