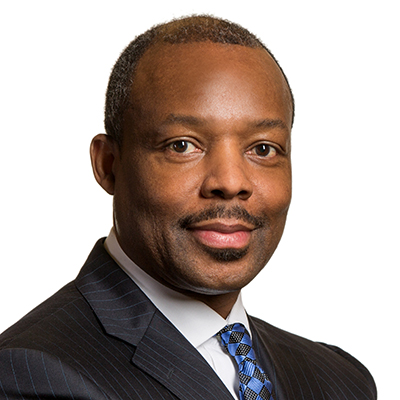 Perry Stuckey
Senior Vice President and Chief Human Resources Officer, Eastman

Perry Stuckey is the Senior Vice President, Chief Human Resources Officer for Eastman Chemical Company. He has responsibility for Eastman's human resources strategy and services worldwide, which includes Inclusion & Diversity, Total Rewards, Learning & Leadership Development and Global Talent Acquisition & Management.

Stuckey is a native of Pine Bluff, Arkansas. He holds a B.A. degree from the University of Arkansas, Pine Bluff and a master's degree from the Weatherhead School of Management, Case Western Reserve University in Cleveland, Ohio.

Stuckey joined Eastman in 2011. His work experience spans 25 years, including a variety of global human resource management positions in manufacturing, industrial automation, and bio-technology organizations. Prior to joining Eastman, Stuckey was Senior Vice President and Chief Human Resources Officer for Hill-Rom Company in Batesville, Indiana. Hill-Rom is a global medical technology company with operations in 30 countries. Before that, he was Global Vice President for Human Resources at Rockwell Automation, a $6.4 billion global automation and electronics company headquartered in Milwaukee, Wisconsin with operations in more than 80 countries. There he was responsible for the human resources function that covered 12,000 employees worldwide. He also managed the development and execution of strategies involving people across the global organization to drive business growth. Prior to his eleven years at Rockwell, Stuckey was director of human resources for Monsanto Company, where he directed all aspects of human resources for a global business unit which included sales, marketing, engineering, research and development, and manufacturing operations within the business unit globally.

He is a member of the Human Resources Policy Organization, the Executive Leadership Council, and the CHRO Board Academy. He is also a Trustee on the Board of Governors for the American Health Policy Institute based in Washington DC. He serves on the Board of Directors of "Healthier Tennessee," Governor Bill Haslam's initiative to encourage Tennesseans to adopt healthy lifestyles. In March 2014 and March 2016, Stuckey was named by Savoy Magazine as one of the top 100 influential black executives in corporate America.


LinkedIn