Melissa Anderson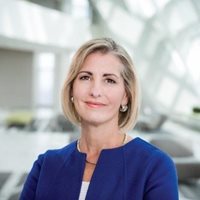 Melissa Anderson
Chief Human Resources Officer, Albemarle Corporation
Seasoned Human Resources leader and excellent communicator with a proven ability to execute successful human capital strategies to enable engaging company culture and optimize business performance.

With nearly 30 years of experience in the Human Resources sector across a wide range of industries, I am practiced in leading cultural transformations to support evolving business strategies, managing rebranding efforts, supervising restructures, advising through acquisitions and divestitures, and executing global offshoring initiatives. In addition, I have experience in organizational design, leadership development, labor relations, executive compensation, board relationship management, talent management, succession planning, and diversity and inclusion.

My previous experience includes serving as Executive Vice President, Administration and Chief Human Resources Officer for Duke Energy. Before that, I served as Senior Vice President, Human Resources, for Domtar Corporation and as Senior Vice President of Human Resources and Government Relations for The Pantry, Inc.

What excites me about Albemarle is the emphasis we place on our core values and our commitment to advancing diversity and inclusion, and inclusive behaviors in the workplace.
LinkedIn