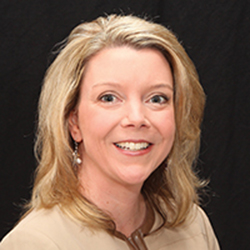 Kimberly S. Hauer
Senior Vice President and Chief Human Resources Officer, S.C. Johnson & Son, Inc.

Kim Hauer is Senior Vice President and Chief HR Officer at SC Johnson, a 130-year-old company that generates $10 billion in sales annually, employs 13,000 people globally and sells products in virtually every country around the world.

Prior to joining SC Johnson, Ms. Hauer was Vice President of Caterpillar Inc. with responsibility for the Human Services Division and Chief Human Resources Officer. She led a team of HR professionals with facilities and organizations spread throughout Europe, Africa, the Middle East, Asia and the Americas. Her career with Caterpillar started as an internship in assembly planning during her third year at Purdue University. She joined the company full time in 1997 as part of the its HR Professional Development Program. She advanced through numerous positions with increasing responsibilities in the areas of human resources, labor relations and succession planning, including a role as a compensation and benefits manager for Caterpillar's Logistics Division based in Belgium.

Ms. Hauer has a bachelor's degree in management, with emphasis in human resources, from Purdue and has been certified as a human resources professional. She has been a member of the Creve Coeur Club Board of Governors and Executive Committee, a trustee to the Great Rivers Partnership and a member of the Board of Trustees to the Children's Home Association of Illinois. In both 2014 and 2015, Ms. Hauer served as co-chair for the American Red Cross Heartland Heroes Program.
LinkedIn