Steven M. Bernstein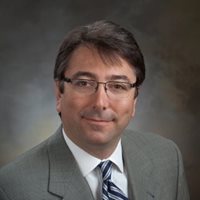 Steven M. Bernstein
Regional Managing Partner, Fisher & Phillips LLP

Steve Bernstein is the managing partner in the firm's Tampa office, and co-chairs the firm's Labor Relations practice group.

Steve maintains a traditional labor practice in which he represents employers throughout the United States in both state and federal courts, as well as before the National Labor Relations Board (NLRB), the U.S. Department of Labor (DOL), the Occupational Safety & Health Administration (OSHA), the Equal Employment Opportunity Commission (EEOC), and other state and federal agencies.

In the process, Steve has played a primary role in advising clients on union-related matters. Steve has also acquired a sophisticated level of experience with regard to advising clients on compliance with the Worker Adjustment and Retraining Notification (WARN) Act, the Uniformed Services Employment and Reemployment Rights Act (USERRA), the Family and Medical Leave (FMLA), and the Americans with Disabilities Act (ADA).

A significant portion of his practice is devoted to the implementation of pregrams that include supervisory training as well as the development and administration of effective human resources policies and practices.

Previously, Steve worked for the International Brotherhood of Teamsters and with the Minority Staff of the U.S. Senate Labor Committee.