Sonia Gupta Barros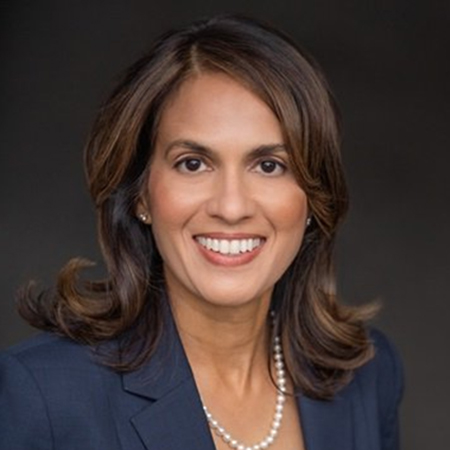 Sonia Gupta Barros
Partner, Sidley Austin LLP
Sonia Barros is a partner in the firm's Capital Markets group and chairs the group's Public Company Advisory subgroup focused on advising clients in corporate disclosures and governance matters. Formerly the Chief Corporate Governance Counsel in the Division of Corporation Finance at the U.S. Securities and Exchange Commission (SEC), Sonia was the Division's senior advisor on corporate governance policy and disclosures. Prior to that, Sonia served as the Assistant Director in the SEC's Office of Real Estate and Commodities, where she had oversight authority for thousands of transactions and reviews of corporate disclosures, including financial statements, under the Securities Act of 1933 and the Securities Exchange Act of 1934.
Sonia brings extensive experience in advising public companies on SEC disclosures and compliance, corporate governance, and capital markets transactions. She plays a strategic role in advising clients on emerging areas of corporate disclosures, including environmental, social, and governance (ESG) issues. Her experience includes a number of leadership roles at the SEC over 17 years and nearly a decade in the private sector.
While serving as Chief Corporate Governance Counsel, Sonia formed the Division's initial corporate governance function and was the SEC's representative to the Corporate Governance Committee of the Organization for Economic Co-operation and Development. She also advised on the SEC's recently adopted rules governing proxy solicitations and proxy voting advice businesses. As Assistant Director in the SEC's Office of Real Estate and Commodities, Sonia led the SEC's disclosure review of companies across numerous industries, including REITs, real estate-related finance, real estate marketplace lending, lodging, casino, commodities, stock exchanges, consulting services, and cryptocurrencies. Sonia led the development and application of the SEC's current interpretive guidance applicable to REITs, real estate-related companies, and non-1940 Act commodity pools, including CF Disclosure Guidance Topics No. 3 and No. 6 relating to Promotional and Sales Material Submitted Pursuant to Securities Act Industry Guide 5, and Disclosures of Non-Traded Real Estate Investment Trusts. Her tenure included oversight of a number of novel disclosures and transactions, including REIT spinoffs, the SEC's updated non-GAAP guidance, novel pricing methods in registered offerings, the first real estate marketplace lending offering under Regulation A, and the first bitcoin investment fund to become a public company providing reports under the Securities Exchange Act of 1934.
Her other roles during her tenure with the SEC included Legal Office Chief of the Division's Office of Risk and Strategy (originally the Disclosure Standards Office), where Sonia was part of the leadership team that built the office from the ground up and completed evaluations and assessments of the Division's filing review outcomes. For her efforts, the Division nominated Sonia for the SEC's "Excellence in Leadership Award." Sonia also served as Special Counsel, Attorney-Advisor for the Office of Health Care and Insurance and in the Office of Chief Counsel's Shareholder Proposal Task Force. During her tenure, Sonia played an instrumental role in a number of initiatives, such as the Division's initial efforts for disclosure effectiveness and the SEC's adoption of procedures for appointments to the Investor Advisory Committee.
Sonia's private sector experience prior to the SEC included practicing at two global law firms where Sonia managed securities filings and corporate transactions and advised Fortune 500 and middle market public companies on corporate disclosures and governance issues. Prior to law school, Sonia practiced as a CPA in the audit practice at one of the Big Four accounting firms.