Sally Hulston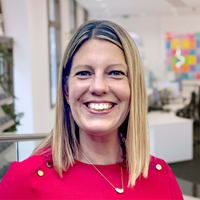 Sally Hulston
Partner, Employment, Lewis Silkin
I am a Partner in the Employment team and have specialised in employment law for around 20 years.

I work closely with clients to provide straight-forward, practical and commercial advice drawing upon the experience I gained from working client-side within the legal team of a well-known supermarket and an airline.
A large part of my role involves managing client relationships, which I enjoy very much, but I am still a hands-on lawyer and assist with both day-to-day employment issues and the more complex and/or sensitive ones. Areas of particular expertise include:
helping businesses manage sensitive and complicated executive terminations;
conducting and managing external workplace investigations into employee complaints or wrongdoing and/or helping clients to run their own internal investigations;
defending complex and potentially reputationally-damaging tribunal claims (for example those involving several strands of discrimination, whistleblowing and equal pay allegations) up to Supreme Court level;
navigating complex disciplinary issues and grievances;
advising on post-termination restrictive covenant issues;
resolving disputes via negotiated settlements and ACAS arbitrations; and
managing extensive redundancy and change programmes.
Alongside my advisory work, I enjoy providing bespoke in-house training to both HR professionals and senior executives and contributing to the press. I am also co-founder and co-chair of the In-House Employment Lawyers Group (IHELG).
My clients include household name brands across travel, retail, finance and entertainment industries as well as local businesses based in the North of England.
Employment
I am experienced in the full spectrum of employment work. Examples of how I have supported clients include:
assisting a manufacturing client to reduce the size of its workforce from over 400 to 100 (which involved closing several UK sites) over a two-year period, including the HRD and the General Manager who had to be incentivised to cooperate in the process;
working with several retail clients to improve and streamline their contracts using simple English;
assisting a transport business to terminate an employee's contract on SOSR grounds against the backdrop of them having three different protected characteristics (sex, race and disability) and having raised eight grievances against five different managers over a two-year period; and
successfully defending a claim worth over £6million for an airline company brought by a former male pilot for unfair dismissal and sex discrimination and recovering a significant contribution towards their legal costs.
Workplace Investigations
My workplace investigations work has grown significantly over recent years. I have worked with some of the largest international businesses across a range of sectors including film and entertainment, transport, public health and care homes, manufacturing, and retail on some of the most in-depth, complex and sensitive cases (particularly those relating to #metoo issues and other bullying and harassment allegations). I have also worked with many SMEs on both complex and run-of-the-mill grievance and disciplinary investigations, which whilst small in size were important to them.
Examples of my work include:
working as a part of a team of six investigators, managing an investigation into numerous #metoo allegations of serious sexual harassment and discrimination brought by an ex-employee at a film and entertainment business who had already gone to the national press with her story. This involved interviewing 50+ employees and ex-employees over a six-month period, producing a lengthy report, and presenting our findings to the legal team and the Board in the US;
during the first covid lockdown, undertaking an extensive investigation into a collective grievance brought by several members of a client's senior leadership team at a care home who alleged wrongdoing on the part of the CEO and CFO and assisting with the subsequent disciplinary process and settlement negotiations to exit the CEO and CFO (all whilst minimising the associated PR risks to the business); and
undertaking an investigation for a museum into complaints of a poor culture and working environment which included allegations of inappropriate comments and an abuse of power and bullying by the CEO and FD, including the poor treatment of female employees.
Together with the then Head of Employment at a national retail business, I co-founded and now co-chair the In-House Employment Lawyers Group (IHELG) which now has over 110 members from household name businesses. We meet regularly, and invite guest speakers, to discuss hot employment law topics and those that affect the in-house community such as career development and managing legal spend.