Phillip B. Wilson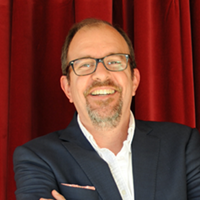 Phillip B. Wilson
President, Labor Relations Institute, Founder, Approachable Leadership
Phillip B. Wilson, President of Labor Relations Institute, founder of Approachable Leadership, is a national expert on labor relations and creating positive workplaces. He is regularly featured in the business media including Fox Business News, Bloomberg News, HR Magazine, and the New York Times.
Wilson is a highly regarded keynote speaker, trainer and author of more than a dozen books and publications, including his most recent The Approachability Playbook: 3 Essential Habits for Thriving Leaders and Teams; Left of Boom: Putting Proactive Engagement to Work (which reached #2 on Amazon's Hot HR Books List); and Managing the Union Shop among many others.
Phil testified multiple times as an expert before Congress on union corruption. He graduated magna cum laude from Augustana College (IL) and earned his J.D. from the University of Michigan Law School.
Prior to joining LRI, he practiced labor and employment law in Chicago, representing companies nationwide. He remains active in the American Bar Association's Labor and Employment Law Section. He has also served as director of human resources for a multi-million dollar gaming corporation.