Leslie E. Silverman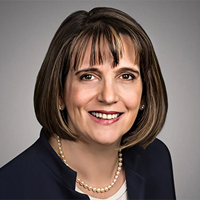 Leslie E. Silverman
Shareholder, Fortney & Scott, LLC
|
Former Vice Chair, EEOC

Leslie E. Silverman is a shareholder at Fortney & Scott, LLC where she counsels and advises clients on complying with workplace laws, and a wide range of workplace issues, including harassment, disability and religious discrimination, employment screening, pay equity and diversity and inclusion. Ms. Silverman frequently represents clients before the U.S. Equal Employment Opportunity Commission (EEOC) and other government agencies and conducts high-level investigations.

Ms. Silverman has served as an independent monitor in multiple EEOC settlements involving allegations of widespread sexual, gender-based, and racial harassment and disability discrimination. In this capacity, she works with employers to ensure they have effective and compliant policies, complaint procedures, investigations, harassment and investigation training, supervisor accountability/appraisal systems, culture initiatives and employee surveys. She has also served as a member of a Fortune 50 company's external diversity advisory board.

Ms. Silverman previously served as the Vice Chair of the EEOC until September 2008, and as a Member of the Commission starting in 2002. While at the Commission, she initiated and led the EEOC's Systemic Task Force, which examined the EEOC's efforts at combating systemic discrimination. She also helped spearhead the Commission's examination of discrimination against workers with caregiving responsibilities, and this effort culminated in the issuance of EEOC's Caregiver guidance. During her tenure on the Commission, Ms. Silverman led an effort to expand and enhance the EEOC's mediation program in partnership with the American Bar Association. Immediately prior to joining the EEOC, she served for five years as Labor Counsel to the Senate Health, Education, Labor and Pensions Committee Her responsibilities included oversight of the EEOC and the Department of Labor and for handling all employment discrimination, Fair Labor Standards Act, and Family Medical Leave Act legislation on behalf of the Committee.

Ms. Silverman was elected to the College of Labor & Employment Lawyers and is a member of the American Bar Associations' Equal Employment Opportunity Committee. She served on the Society for Human Resource Management's Labor Experts Panel from 2009-2014 and has also served as an EEO expert in a number of private-sector diversity initiatives, including the Center for Worklife Law's Family Responsibilities Discrimination Management Brain Trust; the Center for Work-Life Policy's "Hidden Brain Drain" Task Force; the Society for Human Resource Management's Leadership Summit on Diversity and Inclusion Issues in the 21st Century; and the World Diversity Leadership Summit. Ms. Silverman served on a special expert's panel charged with addressing gender diversity at the United Nations, and in 2008, Ms. Silverman was a member of the U.S. Delegation to the United Nations' Committee on the Elimination of Racial Discrimination in Geneva.

Ms. Silverman is a frequent speaker on EEO law and the EEOC, both in the United States and abroad.