Kimberly Underhill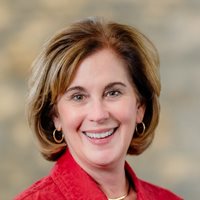 Kimberly Underhill
Chair, Compensation Committee; Director, Foot Locker, Inc.
|
Director, Kimberly-Clark de Mexico
Ms. Underhill brings to the Foot Locker Board a broad-based business background and extensive experience in domestic and international consumer products operations, with particular strength in marketing, brand-building, strategic planning, and international business development. Additionally, Ms. Underhill is actively involved in management resources issues as a senior executive of a public company, which provides relevant expertise to both Foot Locker's Compensation Committee, of which she is Chair, and Governance Committee, of which she is a member. Through her senior executive position at Kimberly-Clark, Ms. Underhill also has significant international and business development experience.
Ms. Underhill is a director of Kimberly-Clark de Mexico, S.A.B. de C.V., a director and Compensation Committee Chair of the Network of Executive Women (women's leadership organization serving retail and consumer goods industries), a director and member of the Compensation Committee of ThedaCare Board of Trustees, and a director of the Food Marketing Institute.