Carin Taylor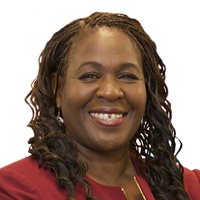 Carin Taylor
Chief Diversity Officer, Workday, Inc.
Carin Taylor is chief diversity officer at Workday and has global responsibility for the development and execution of Workday's inclusion and diversity strategy. Additionally, Carin serves on the board of Watermark, a nonprofit organization whose mission is to increase the number of women in leadership positions.
Prior to joining Workday, Carin served as the head of diversity, inclusion, and innovation at Genentech where she was responsible for strategic initiatives including executive coaching, building and leading highly effective teams, and increasing employee engagement. She was also responsible for creating strategies to successfully recruit, develop, and retain diverse workforces as well as enabling large organizations to leverage diversity and inclusion to drive innovation. Before Genentech, Carin held various positions in human resources, inclusion and diversity, finance, and customer service at Cisco Systems.