Angela Beatty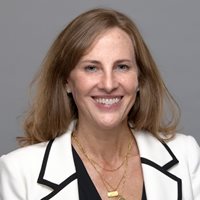 Angela Beatty
Senior Managing Director, Talent, Rewards and Experience, Accenture

Angela Beatty serves as the global lead for talent, rewards, and employee experience at Accenture. She collaborates with amazing teams around the world to shape the end-to-end experience – from recruiting, onboarding, learning and leadership development, to broad-based and executive compensation, benefits, and recognition programs – for nearly one million people. She also works closely with the Accenture Board of Directors and manages the activities of the Compensation, Culture and People Committee of the Board.

Prior to joining Accenture, Angela spent 15 years as a consultant and then practice leader in Towers Watson's Rewards, Talent and Change business. She served as an advisor to CHROs and CFOs in private and public-sector organizations across multiple industries in the areas of HR transformation, employee engagement research and total rewards optimization, compensation and benefits design, HCM system change implementation, and employment value proposition development.

Angela has a Doctoral degree from Georgetown University, with an interdisciplinary concentration in organizational psychology, behavioral economics and cognitive neuroscience. Her dissertation on perceptions of fairness and the influence of transparency and trust received a mark of distinction. She also completed an Apprenticeship in Teaching at Georgetown. Angela's Master of Arts degree is in speech communication and Bachelor of Arts is in psychology from Mercer University and St Peter's College at University of Oxford.