André Declerck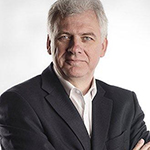 André Declerck
Advisor, European Labor Relations
André Declerck is a labour Relations professional with over 25 years of experience:

As in-house European Labour Relations leader, André has negotiated with, managed or supervised operation of local -and European Work councils in a large variety of European countries.
As Labour Relations advisor, he has been advising, preparing, coordinating and coaching HR leaders and negotiation teams in multinational corporations on multi-country and transnational negotiation strategy and execution. Topics covered were- among others- improving relationships, restructuring, closure of departments /plants, large outsourcing activities, changing systems, collective pay issues.
André negotiated, on behalf of multi-nationals, new or renewed European Work Council agreements under Irish, German, French, Dutch and Belgian jurisdiction.
André made his career as a European HR generalist, before becoming a European Labour Relations leader in large multinational corporations, both with site and regional responsibilities. He operates with utmost integrity, is cultural savvy, result-oriented and balances facts and the human side of business.
Has successfully run training sessions for European and local HR- and Labour Relations professionals and management teams on topics such as local/European Work Councils, European Labour Relations, dealing with transformation processes and negotiations with social partners at local level.
Has trained successfully both European Work Councils as the Special Negotiating Body (the employee side of the EWC) on setting up and running a European Work Council.
Certifications
- On-line trainer (Nomadic IBP, NL, member of the International Coaching Federation)
- Negotiation skills (Essex business school, Paris)
- Facilitation (Performance Coaching, Belgium)
- Strategic HR (Cornell University, NY, USA)
- Company cultures (Human Synergistics, UK)
Contact André Declerck