Michael Fitzsimmons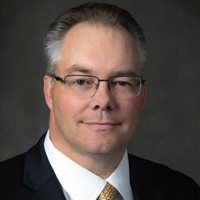 Michael Fitzsimmons
Vice President, Labor Relations & Global HR Policy, The Boeing Company

Mike Fitzsimmons serves as Boeing's Vice President of Labor Relations. His team negotiates and administers labor agreements, identifies and mitigates union organizing risks, and develops and implements the Company's labor relations strategy worldwide. They also provide an internal mechanism for nonunion employees to resolve disputes through the Alternative Dispute Resolution Program, as well as manage the Company's Employee Corrective Action system.

Mike has over 23 years of labor relations experience. He joined Boeing as a Senior Labor & Employment Counsel in 2012, and was named Chief Counsel of Labor in 2015. He served as lead labor counsel, providing legal and strategic support for traditional labor matters throughout the Company, including negotiations strategy, containment strategy, union campaign management, unfair labor practice charge defense, and the traditional labor components of merger and acquisition transactions, until taking his current role in 2019.

He began his career in private practice as a labor & employment attorney with the Philadelphia law firm of Wolf, Block, Schorr and Solis-Cohen, LLP, supporting unionized clients exclusively. He developed extensive experience supporting in-house Legal and Labor Relations departments. He later worked as in-house Labor Counsel for Dow Jones & Company, Inc., where he served as chief negotiator for many of the Company's 26 collective bargaining agreements, in addition to providing strategic counsel. He also worked as Labor Relations Manager and Labor Counsel for Sikorsky Aircraft Corporation, negotiating collective bargaining agreements throughout the United States. Immediately before joining Boeing, he spent 4 years as Senior Labor & Employment Counsel at Microsoft.

He grew up in New Jersey, graduated cum laude from Purdue University in 1997, and cum laude from Villanova University School of Law in 2000. His personal interests include boating, hiking and golfing (when the Northwest weather permits).