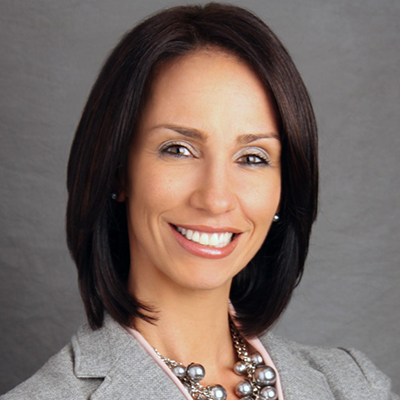 Rose M. Velez-Smith
Executive Vice President, Chief Human Resources Officer, DoubleVerify

Rose M. Velez-Smith is currently Global Vice President, Human Resources, Total Rewards & HR Shared Services for Pitney Bowes' revenue-producing businesses and workforce services, where she is responsible for partnering with the businesses to develop the human capital strategies necessary to successfully execute on business strategies. In addition, she develops strategic workforce solutions in the areas of employee relations, engagement and development, recruiting, talent acquisition, mergers & acquisitions and legal & regulatory compliance.

Prior to joining Pitney Bowes in 2001, Ms. Velez‐Smith was Regional Human Resources Director at Navigant International. In this role, she was responsible for the overall development and coordination of human resources activities in the Northeast Region. She led the charge of helping the organization with its workforce strategies, which included approximately 9 acquisitions in a 3 year period.

Ms. Velez‐Smith is actively engaged with her community as a volunteer, is a member of various professional organizations and served on the Board of Directors for the Child Care Learning Center in Stamford, CT from 2005 to 2006. She currently serves on the Fairchester Board of the Networking for Teaching Entrepreneurship ("NFTE"). She is also a member of Prospanica and serves on its Corporate Advisory Board.

In 2009 she was honored by the Hispanic Association of Corporate Responsibility (HACR) as a Young Hispanic Corporate Achiever. In 2014 she was honored by the YWCA in Greenwich and received its BRAVA award, which recognizes outstanding women achievers who have excelled in their professional careers and also volunteer their time and talent to help others.

Ms. Velez‐Smith has a Bachelor's Degree in Liberal Arts and Master's Degree in Human Resources Development and Counseling from the University of Bridgeport, CT.
LinkedIn