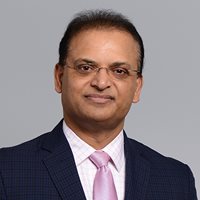 Bala V. Sathyanarayanan
Executive Vice President and Chief Human Resources Officer, Greif, Inc.
Bala V Sathyanarayanan serves as the Executive Vice President & Chief Human Resources Officer. He is focused on delivering a world-class, diverse, and engaged workforce that can execute on Greif's vision of, be the best performing customer service company in the world. Before Greif, Bala served as Executive Vice President for Human Resources at Xerox Corporation. Bala also led the human resource function for the Americas Enterprise Business at Hewlett-Packard and has had leadership roles at Avaya Inc., Coca Cola Inc, and United Technologies Inc. Bala was named to the list of Outstanding 50 Asian Americans in Business by the Asian American Business Development Center (AABDC) and named Executive of the Year by Columbus CEO Magazine. Bala earned a Bachelor of Science degree in Electronics and Communications Engineering and Master of Business Administration (MBA) degree in General Management from the University of Madras in Chennai, India. He also holds a Master's in Human Resources Management from Rutgers University and graduated from the Advanced Management Program at Harvard Business School.