Miriam del Val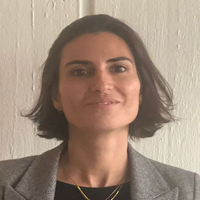 Miriam del Val
Director, International Events, HR Policy Association
Miriam del Val is a professional in the field of event production and management, currently serving as the Director of International Events for HR Policy Global. Based in the island of Mallorca, Spain, Miriam brings over 12 years of experience in overseeing events.

Her career has been marked by a diverse range of projects, spanning various industries and geographical locations.

Miriam is fluent in French, English and Portuguese, in addition to her native Spanish.