James E. Jones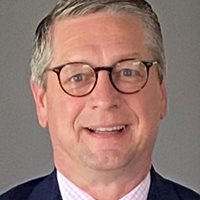 James E. Jones
Senior Advisor, HR Policy Global, HR Policy Association
James Jones is the retired Vice President Human Resources and Chief Ethics Officer from Emerson. In this role he led many of the global human resource functions, covering 85,000 Emerson employees in over 200 locations around the world. His areas of responsibility included Labor and Employment Law, Employee Relations, Employee Benefits, HRIS, EEOC/AAP, Safety and Health and Medical, Wage and Salary Administration, Labor Relations, Talent Management and Organization Planning.

Over the course of the last 33 years of human resources and labor relations experience, his career has taken him to 5 states and 10 operations around the United States. He served on numerous corporate leadership committees, including: Global COVID-19 Leadership, Global Benefits, Ethics, Pension/Investments, Medical Trust, Diversity Council and Global Business Compliance to name a few.

James also served on the Board of Directors for Human Resource Policy Association in Washington, DC as well as the Executive Advisory Board of University of Missouri – St Louis. James also serves on the Oracle Chief Human Resource Advisory Council and supports United Way, American Heart Association, American Cancer Society, Gift of Adoption, and Parents Education Network (PEN).

James has been married to his wife, Merrit for over 33 years and they have three adult children scattered from coast to coast here in the US.