Derek Mooney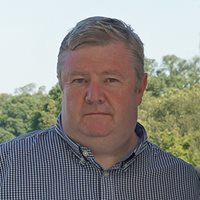 Derek Mooney
Director of Public Affairs and Internal Communications, BEERG

Derek has worked in public affairs and communications in Dublin and Brussels for over two decades, including six years at senior Irish government serving level as programme manager and political adviser (national security) to an Irish Cabinet Minister.
In addition to advising and providing communications and support services to membership based organisations, he is an experienced campaign director having worked on several Irish national election and referendum campaigns. In addition to working with candidates in every Irish General Election since 1987, Derek has worked on Northern Ireland Assembly and UK election campaigns. He advised civic society groups in the successful 2013 referendum campaign to retain Ireland's Seanad (Senate) and the 2015 Irish Marriage Equality referendum. His written work has appeared in major Irish and British newspapers, having written articles and op-ed pieces for newspapers and periodicals in Ireland and the UK. He is a frequent panellist/contributor on Irish Radio and an experienced speechwriter.
Derek was BEERG's Public Affairs and Internal Communications Director for a number of years and continues to provide support services the network. Derek devised a public affairs strategy that secured changes to aspects of the employee data provisions of the draft GDPR (General Data Protection Regulation) and still writes regularly on data protections issues. He also developed some of the early training modules on the impact of social media in labour and employee relations.
LinkedIn