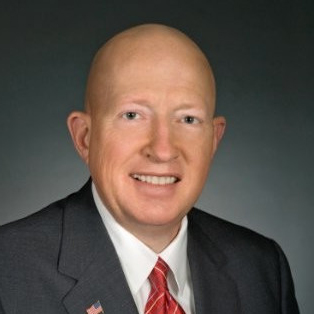 Henry C. Eickelberg
Senior Fellow

Mr. Eickelberg has authored several AHPI white papers on the pharmaceutical supply chain and the impact of opioids in the workplace. Prior to joining the Institute, Mr. Eickelberg served as the corporate Vice President of Human Resources and Shared Services for a Fortune 100 company. Mr. Eickelberg was responsible for the design, implementation and communications of the corporation's benefit programs, which included implementation of various strategic initiatives, vendor procurement, evaluation and selection and finally monitoring vendor performance. Mr. Eickelberg also was a member of the company's ERISA investment committee that selected and monitored the investment options offered to participants in the company's 401(k) plans, and was responsible for the organization's M&A and integration activities. He was also responsible for the company's shared services organization that processed the company's domestic payroll and payroll taxes, provided accounting and compliance services, processed travel and expense reports and payments and provided other financially related compliance activities.
In addition to his work at AHPI and the HR Policy Association, Mr. Eickelberg is an adjunct professor of law at both Georgetown University Law Center and Washington University of St. Louis where he teaches employee benefits law in their graduate legal programs. Mr. Eickelberg was recently appointed to serve as Chair of the Pension Benefit Guaranty Corporation Advisory Committee representing the interests of employers and plan sponsors.
Mr. Eickelberg is a former Jenner & Block partner where he specialized in executive compensation, ERISA and M&A. Prior to Jenner & Block, Mr. Eickelberg spent nearly a decade as a consultant with William M. Mercer, Inc., a world-wide benefits consultancy.
Mr. Eickelberg is a Fellow of the American College of Employee Benefits Counsel and serves on the College's Executive Committee. He is former Chairman of the American Benefits Council (ABC) and serves on the Board of Directors of the ERISA Industry Committee (ERIC). Mr. Eickelberg serves on the Board of Directors for several for-profit and not-for-profit benefits-focused companies.
Mr. Eickelberg has testified before the United States Senate Finance Committee, the House Ways and Means Committee on Select Revenue Matters concerning pension security and funding and the Pension Benefit Guaranty Corporation on ERISA and labor relations matters. He is licensed to practice law in the District of Columbia (active) and the State of Florida (active) and the State of Illinois (inactive) and holds a US Top Secret clearance.
He has a B.S.C., Accounting & Personnel Management, DePaul University, Certified Public Accountant, State of Illinois, J.D., John Marshall Law School, and LL.M., John Marshall Law School.
LinkedIn