Ben Sasse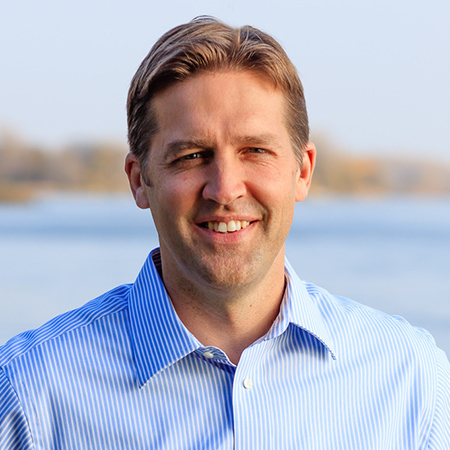 Ben Sasse
President of the University of Florida
|
U.S. Senator, 2015–2022
Ben Sasse, former U.S. Senator for Nebraska, joined the University of Florida as professor and 13th president of the 170-year-old institution in February 2023.
A husband, father, historian, Uber driver, and football addict, Ben is committed to guiding Gator Nation through this era of rapid change in the nature of work, technology, and higher education.
A two-time New York Times national best-selling author, Ben's career has spanned the private and public sectors. As a turnaround guy working for the Boston Consulting Group, McKinsey and Company, and private equity firms, Ben has built dozens of teams that built winning strategies. Having taught at Yale, the University of Texas, and Midland University in his Nebraska hometown, Professor Sasse has won teaching awards and holds a history PhD from Yale, where his dissertation won both the Egleston and Theron Rockwell Field best dissertation prizes.
In the U.S. Senate, his work on the intelligence, finance, and judiciary committees focused on the future of work, the future of war, and the First Amendment. A sharp critic of our increasing tribalism, he became both the most censured officeholder in the history of Nebraska – and also by far the highest vote-getter in the history of Nebraska.
Ben believes in pluralism, free speech, and the power of ideas to build strong and vibrant communities in our digitally disrupted future. In his Senate farewell address, he praised Americans' tradition as "builders" – of churches and synagogues, schools and little leagues, businesses and "the million and one other associations and organizations and clubs and groups through which we live and pass along our life together."
Ben and his wife, Melissa, have two college-age daughters and an 11-year-old son. Ben, Melissa, and Breck live on campus in The Dasburg House with multiple dogs and Breck's iguana, Dart, who is delighted now to call humid subtropical Gainesville home.