Published on: January 10, 2023
Authors: Ani Huang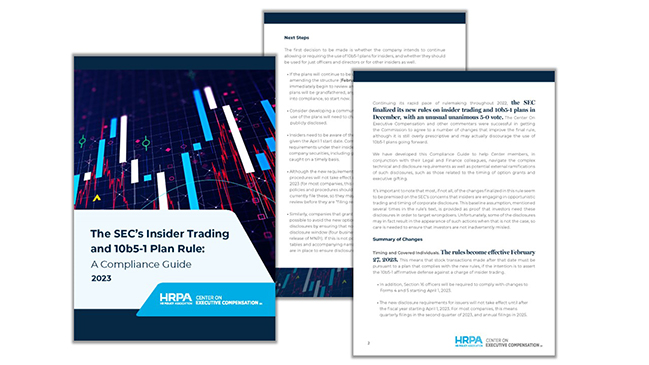 The guide includes a summary of each of the four components of the regulation:
10b5-1 plan provisions;
Disclosure of plans and insider trading policies;
Disclosure of option grants; and
Increased requirements for filing Forms 4 and 5.
In addition, the guide discusses potential implications of the new rules for the CHRO, Compensation Committee and Corporate Secretary as well as recommended next steps for consideration to ensuring compliance.
We hope you find the guide a useful resource for your team. The Center staff is available to help with any questions you may have about this information. Please don't hesitate to reach out to any one of us!