Published on: May 5, 2022
Authors: Tom Hayes
Topics: The UK and European Union
On Thursday, May 5 at 11:00 a.m. ET / 17:00 CET, BEERG/HR Policy Global in partnership with Flichy Grangé Avocats, hosteda webinar on the new French Whistleblowing Law ("Loi visant à améliorer la protection des lanceurs d'alertes").
The new law will substantially impact the way HR grievances in France are managed. Under the new law, reported grievances may also be considered whistleblowing reports, giving employees access to new rights, and leaving companies open to significant sanctions. Employees will also be able to externally report grievances to the Défenseur des Droits (France's public ombudsman) without first informing their employer.
As a result of the new law, robust procedures need to be put in place to ensure employees are encouraged to continue to raise concerns internally and that reported grievances are properly handled. Speakers Natacha Lesellier from Flichy Grangé Avocats along with Tom Hayes hosted a discussion of the new law and the outlook for multinational employers operating in France.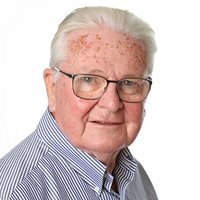 MORE PUBLICATIONS
July 22, 2021 | Publication
October 18, 2019 | Publication
February 24, 2017 | Publication