Published on: February 15, 2023
Topics: Employee Relations, The UK and European Union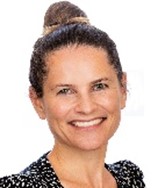 Anne-Perrine Cades, Ph.D., Senior Director, HR Compliance and Employee Relations, FIS writes: Walking the floor and talking to people used to be the way for Human Resources officers to get a feel for the state of employee relations in organizations. Those days are gone. With the new ways of working, the workplace is spread across multiple locations. If offices are in the mix, it also now includes much more homes and coffee shops than it did before.
In this new context, how can we measure the state of our employee relations? I believe using an employee relations index provides essential insights on the state of employees relations in organizations.
What is an Employee Relation Index (ERI)? I propose to define ERI as a measure of the factors affecting (a) employee relations with the company and with one another as well as (b) job performance ability. I see that including performance ability in the index is critical to supporting a conducive work environment. The ERI may be defined at a global level, but its true meaning is at a country-level. In fact, in addition to the internal factors that companies have control over, to some degree, such as attrition and turnover, performance management, employee incidents, and labor relations, external factors such as unemployment rate, inflation or the employment legislative landscape do influence employees' behaviors.
Many things can be included in the index, but I would recommend keeping it simple, so it is easy to use and to understand. Attendance is one element to include and should measure attrition and unplanned absence. This data points are typically available in HRIS. Job performance is another one I would include in the ERI. The measure should assess if low performance is effectively dealt with (e.g. improvement plans are implemented when employees have a low score to get them back on track).
A third component is on employee conducts and would include complaints, grievance, and incidents. This would typically require an ER case management system. The last piece would include labor relations. In fact, although the context varies greatly between regions of the world, an ERI should include a measure of the social dialogue in the company.
Why it matters? Because that's a company's story. Measuring Employee Relations is necessary for a company to own its ER environment. We hear a lot about employee engagement, employee satisfaction, employee well-being but the core is employee relations. We are back to Maslow's hierarchy of needs: if you do not take care of the fundamental needs of employees, investing in the next level will not get you very far and is likely a waste of time and money. The index provides answers to questions that were not asked. It follows a similar logic that the Heinrich safety pyramid: the more we know about the minor incidents, the best equipped we are to prevent the severe accidents.
An important aspect of ERI is that it is focused on behaviors. ERI measures are not based on a survey that collects answers to pre-defined questions. ERI measures are using events that result from employees' behaviors. This point is important because what we say and what we do differ (even if cognitive dissonance tends to force the alignment between the two). Engagement survey is about collecting employees' answers to a series of questions. Whereas employees relations index is about assessing employees' behaviors through attendance, turnover, performance, and conducts and doing so in the context of the country where they are located.
How to design it? When it comes to the design of the ERI, the usual suspects quickly invite themselves to the party. Once the factors are defined, they should be assigned a weightage that meets the purpose of the ERI in the organization. Depending on the focus, one dimension may take more weight than another. For a start, it is a good idea to balance the weight equally between all the factors. After 12 to 24 months, once adoption is completed and the baseline is established, the weightage can be revisited.
The data sources must be reliable and sustainable. Organizations can use data from their HRIS for attendance, turnover, and performance. Conduct-related data typically comes from Employee Relations Case Management System although spreadsheets can be a starting point. Labor relations data may be the most challenging to collect as they would relate to the presence or not of collective representations. In addition to management site visits to measure communication exercises, focus groups can be organized for company representatives and employee representatives to discuss and assess the quality of their relationship, a good proxy for social dialogue.
The last component of the design is the legal framework. Any of the systems used to feed the ERI must comply with legal requirements. To ensure compliance with GDPR requirements, I recommend completing a Legitimate Interest Assessment to document not only the benefits that implementing such systems present for the company but also what it brings to the employees. The purpose, security, confidentiality, and privacy of the system must be assessed via a Data Privacy Intake Assessment that is reviewed and approved by the company Data Protection Officer.
It may appear a daunting exercise at first but from experience, it is well worth the time. Likewise, EU whistleblowing directive requirements must be carefully incorporated in the mechanisms for employees' reporting avenues. Of course, employee representatives should be informed of the project prior to of its implementation, where applicable.
To conclude, when it comes to the drivers behind measuring employee relations, it seems appropriate to cite leadership trainer John E. Jones who said: "What gets measured gets done. What gets measured and fed back gets done well. What gets rewarded, gets repeated."
The ability to steer towards effective employment relations management starts with measuring employees' behaviors. There is no way to deliberately progress on a ER strategy roadmap without data points to determine the current state of things. Even the best sailor in the world would struggle to reach a destination with no tool to tell where the vessel is on the map. ERI is not the single source of truth, but that is a critical measure to consider.
MORE PUBLICATIONS
July 22, 2021 | Publication
March 02, 2020 | Publication
October 18, 2019 | Publication