Published on: June 22, 2022
Authors: Gregory Hoff
Topics: Employment Law
Welcome to the second edition of HR Policy Association's quarterly NLRB Report. Each report provides a comprehensive update of law and policy developments at the National Labor Relations Board, including significant decisions issued by the Board, cases to watch, Office of General Counsel initiatives, rulemakings, and an overview of HR Policy's engagement with the Board for that quarter. These reports also feature expert analysis on a specific issue or topic from a guest writer.
While the first quarter saw the Board lay the groundwork for significant and comprehensive labor law and policy change through invitations for amicus briefs in five different cases involving critical labor law issues, the second quarter spotlight belonged to Board General Counsel Jennifer Abruzzo. Through a series of public statements, General Counsel memos, and briefs filed in cases before the Board, General Counsel Abruzzo strenuously advocated for a number of major changes to federal labor law that would tilt the pendulum towards organized labor and well away from employers.
Notably, many of Abruzzo's articulated positions on issues including employer speech and card check elections do not simply amount to returns to previous Democratic Board precedents, but would instead constitute a completely new and radical frontier in federal labor law. It remains to be seen the extent to which the Board will embrace Abruzzo's efforts as employers continue wait for a potential avalanche of precedent-shattering Board decisions by the end of the year.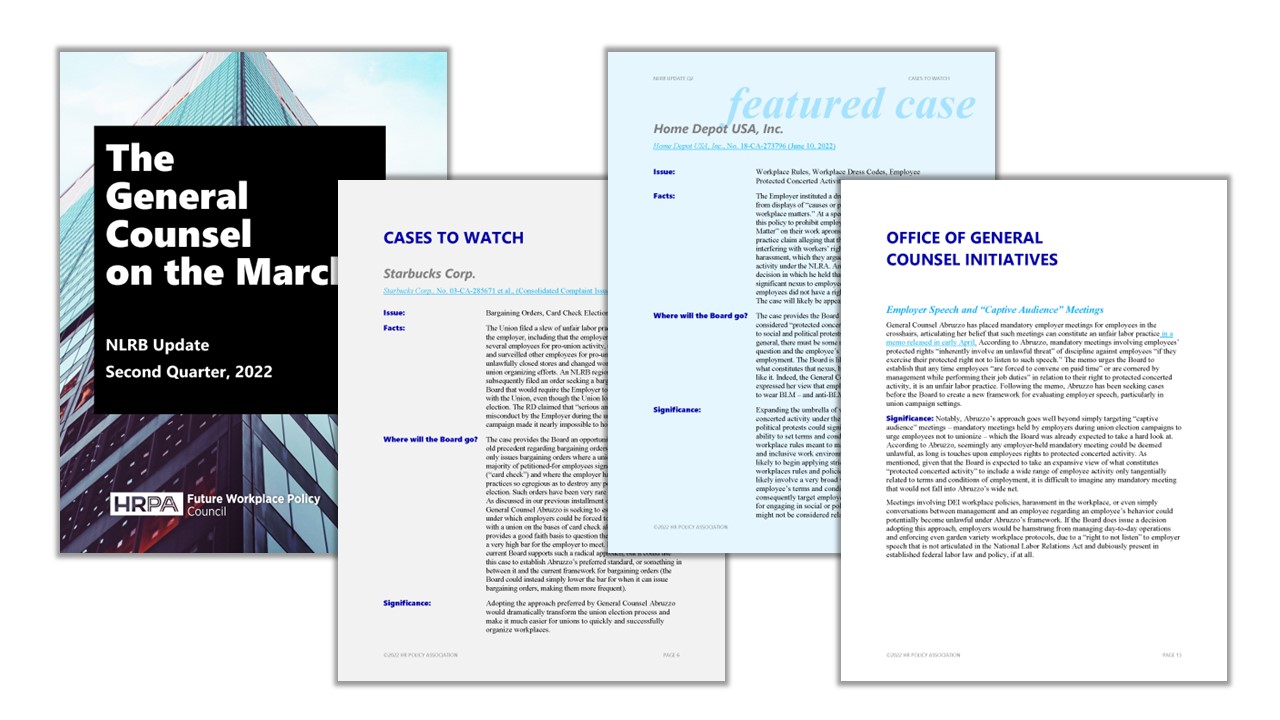 MORE PUBLICATIONS
June 10, 2020 | Publication
January 24, 2020 | Publication
February 20, 2020 | Publication