Published on: March 30, 2022
Authors: Tom Hayes
Topics: Employee Relations, The UK and European Union
In response to our request for information on EWC meetings plans for 2022, 30 companies came back to us. Rather than try to "categorise" the answers, we thought it best to let the respondents speak for themselves. So, this document contains the verbatim answers we received, edited only to remove any ambiguities or reference to company names.
Only a minority of companies definitely plan to return to F2F EWC meetings in 2022, though many more would like to if Covid restrictions allow. "Wait and see" best describes the attitude of the majority of respondents, with a minority clear that they will not be returning to F2F meetings in 2022.
What mostly comes across is that the future will not be like the past. Pre-Covid, practically all EWC-related meeting were held in-person, select committee meetings as well as annual and exceptional meetings. The past two years has clearly shown that many meetings can be satisfactorily run virtually, though some in-person meetings will always be needed. What emerges from our responses is that the future will be "hybrid", with a mix of in-person and virtual meetings.
What also emerges is that companies will experiment with "mixed meetings", with some attending virtually and some in-person. Obviously new meeting skills will be needed to manage such meetings and to ensure that they are not dominated by those who are physically present. No doubt, new technologies will be developed to assist with the smooth running of such meetings. We have already seen this with interpretation technologies, which now allow for such interpretation virtually.
What is also interesting is what is not reported – there does not appear to be any clamour from EWC members to return to exclusively in-person meetings, whatever unions and "experts" might say to the contrary.
Indeed, some of our respondents report that EWC members remain extremely hesitant about travelling, especially as such meeting would involve attendees from multiple countries, staying in hotels and travelling through airports.
One final point. If the future is going to be "hybrid" and "mixed" then questions will inevitably be raised about the frequency of meetings. In-person meetings are expensive and time-consuming. Virtual meetings can be much more quickly organised and are cost-effective.
So, will we see more virtual meetings as the trade-off for fewer in-person meetings.
The responses - grouped by sector
Group A - Service sector companies (13 responses):



Comment




Our commitment is one virtual and one F2F if we can. So May meeting is virtual, loose plans to do F2F in November.




We had our Annual Meeting in January and it was virtual. We plan to hold informal meetings with the Select Committee that will be virtual too. Our EWC has requested to hold a F2F meeting in 2023 if the situation so permits. We will consider this request later in the year depending on various factors, but we truly believe that holding the annual meetings remotely has been positive.




We will have a F2F EWC meeting in June after two years if Covid allows. According to our agreement we should have 1 in person meeting per year with interpreters and document's translation. We have already reserved a hotel in Brussels.




We had our annual meeting in February. Virtually




We've pencilled in a F2F meeting in London in September. Our internal travel restrictions have just been lifted so provided case numbers remain relatively stable over the summer, I am quietly optimistic that we'll be able to go ahead. Should that not be the case, we would switch to a virtual AGM that same week (which will be straightforward to do).




We are planning our EWC plenary as F2F meeting (no hybrid). The plan is to enable F2F meetings in our committees in the second half of the year. Overall, we intend to establish a sustainable mix of virtual and F2F meetings for the future.




We are aiming to have a F-2-F EWC meeting in December, that's our mid-year meeting. As things stand now with countries lifting COVID-19 restrictions, it looks realistic. Our company is still not travelling except for essential client meetings and important internal business meetings. What that means in reality is that there's an extra layer of approvals required for any travel at this time. When we're 'fully' open for travel, then it will be business-as-usual with just line manager approval for travel.




Full meetings F2F. Committee meetings virtually.




F2F planned for May




Our annual meeting does not take place until Q4 2022 – so less of an issue now. However we have held an Exceptional Meeting and the Annual Meeting for 2020 and 2021 via Teams (plus other information updates via Teams). Our EWC has not asked for any face-to-face meetings during this time and seem content to continue on a virtual basis. However we actually believe that this has been to our detriment as we struggle to get them to appear on camera and they find it easier to channel their questions through one spokesperson. We miss the visibility of body language and corridor conversations during F2F meetings.




Our goal is to meet F2F in 2022. However, the Annual Meeting normally takes place in June and our travel policy is unlikely to allow internal travel at that time. May look to hold meeting later in year instead to enable attendance in person.




As you know, we generally hold two full meetings of our European Forum a year and have been doing then virtually since May 2020.

We do intend to go back to our previous model of one in-person, one virtual meeting a year but this will be dependent on the removal of the company travel ban for non-critical meetings. We'll also stay virtual until such time that COVID regulations allow all participants to travel – we will not be supporting a hybrid model of some in-person, some virtual at the same meeting.

There is the possibility that we could use a sort of 'hub' concept for our virtual sessions – where people in relative geographical proximity (i.e. countries in the same region) - get together in one of our tele suites and we connect 3-4 of those locations – so there is still an in-person element whilst not all having to travel to the same location, but this is TBC.




We are currently planning for a physical meeting - but as you recall, we even had our last meeting, in November 2021, physically as well.
Group B – Manufacturing sector companies (17 responses):



Comment




In-person meeting planned




We are thinking about going back to in person meetings from September




We just agreed to keep the annual meeting scheduled for May 4/5th virtual due to the current pandemic situation.




We are going back to F2F with our EWC Committees but retaining some flexibility to make it virtual for ad-hoc ones. We used to have most of our Select Committee meetings virtual (except with on Committee) already prior to the COVID crisis and will continue to do so.




We have already planned F2F meeting:

The first one was held in February – it was a Select committee in hybrid mode
The First plenary meeting will be also held in hybrid mode: almost all EWC members will attend physically (Brussels), 2/3 will attend virtually via Voiceboxer platform.




Our annual EWC takes place this week via Teams. We currently have no plans to hold any F2F meetings due to the company's travel restrictions remaining in place.




We switched to F2F meeting as of this month. Also our biggest meeting – Annual EWC meeting is planned to be F2F in May in Warsaw.




We are hoping/planning for a F2F but also looking at a Hybrid option of some joining remotely, especially if that are still nervous about travelling etc.




We agreed to have another virtual connect in early April (3 hours connect on Business and organization update) and to have the F2F meeting in October. The April session was supposed to be F2F but when the decision to confirm the event had to be made (mid-February) many reps felt we did not have yet the conditions to organize the event in person without risking to have half of the attendees missing and they recommended to have an interim contact now and a F2F session later. This will be 3 years after the last one in October 2019.




Our annual meeting is scheduled for end of June 2022. We have not decided yet how we want to set it up. It's likely to be a hybrid. The reps will likely meet F2F with some company reps. Some senior Execs will probably join remotely




We are discussing but have not made a decision yet. But I expect we will land at a mix of virtual and some level of F2F potentially after summer.




We are anticipating 2 EWC meetings this year. The first, which is at the end of this month, will be virtual however the second, anticipated Q4 2022, we hope to hold F2F. Final decision of course pending the covid situation nearer the time.




Virtual




We have two fixed meetings per year. Annual General Meeting 2 days and Spring Meeting 1,5 day.

Both these meetings we plan to have F2F, unless the development in Russia/Ukraine makes it inappropriate or difficult to travel.

All other meetings we will continue to have virtually. That was the same before the pandemic. We have a very extensive consultation tradition with the EWC, to say the least, and we meet with them approx. every 2 per month for consultation regarding various changes.




At this stage we plan for select committee meetings to be virtual and the annual meeting to be at least a hybrid, if not fully face-to-face.




We held our annual meeting earlier this month remotely but intend (and have booked hotel) for our interim meeting in November to be face-to-face.




We have two EWCs. Both are currently doing virtual meetings but intend to move to F2F as soon as possible in Q2/Q3 of this year.
Download this BEERG survey report as a PDF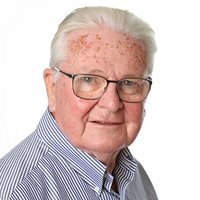 MORE PUBLICATIONS
July 22, 2021 | Publication
March 02, 2020 | Publication
October 18, 2019 | Publication