Wei-Li Shao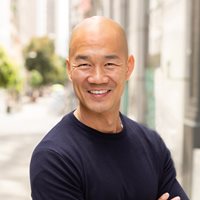 Wei-Li Shao
President, Omada Health

Wei-Li Shao has dedicated his professional life to healthcare. He is the President of Omada Health, a virtual care program that blends human experience, technology, and behavior science to help people with chronic conditions achieve their health goals. With over 25 years of global healthcare experience, he's worked in digital care, biopharmaceuticals, imaging, and diagnostics spanning fifteen different disease states and therapeutic areas. He was the architect behind one of the earliest diabetes connected care programs developed in partnership with Tencent, nearly a decade ago. This experience sparked his belief that virtual care was both the next frontier in healthcare and the cure to an ailing global system.

Before coming to Omada, Wei-Li held several executive leadership positions for Eli Lilly and Company in the USA, China, Taiwan, and New Zealand. He led and started businesses ranging from $5M to $3B in total annual sales.

Wei-Li holds dual degrees in biochemistry and molecular biology from the University of Wisconsin-Madison. He has an MBA in marketing from the Kelley School of Business - Indiana University.

Wei-Li is also a writer. He authored a children's book focused on diversity, equity, and inclusion called, Ann The Tall Girl. His next book, Gifts of Disruption, is scheduled to be published in 2022. He's an exercise enthusiast and loves hiking outdoors. He's married to the love of his life, Sarah, and together they have two daughters. They love to travel and have had the great fortune to step foot in over 25 countries.