Scott Purvis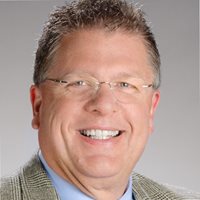 Scott Purvis
Chief Operating Officer, IRI Consultants

Scott Purvis is a skilled and trusted advisor who brings more than 20 years of experience as an
accomplished human resources executive that can connect with and inspire your workforce while working with leaders to optimize best practices. He has delivered quantifiable results as an employee relations advocate and organizational change leader, deploying his expertise to map employee engagement to measurable business outcomes and drive and accelerate positive transformations under rapid growth, restructuring, and M&A conditions.

Before joining IRI, Scott was with Lowe's Companies Inc. for 15 years, filling various senior roles in human resources, including vice president of human resources for emerging businesses
U.S./Canada/Mexico, vice president of talent planning and engagement, and vice president of human resources for U.S. stores, supply chain, contact centers and corporate. As vice president of employee and labor relations, he formulated and executed a strategy to protect direct employee relationships with more than 275,000 employees by engaging with leaders to help create and sustain a positive work environment. Scott also served as the Vice President, Human Resources for North America at Berry Global, a Fortune 500 global supplier of a broad range of innovative nonwoven, flexible, and rigid plastic products used every day within consumer and industrial end markets.

Scott holds certifications from the Society for Human Resource Certification Management (SHRM), Human Resource Certification Institute (HRCI), and Senior Professional Human Resources (SPHR). He began his career as a human resources director and career development specialist for various pharmaceutical and healthcare companies, including Novartis Pharmaceuticals and Marion Merrell Dow Pharmaceuticals, and spent time as a senior human resources manager at Walmart, Inc.

Scott received his Bachelor of Science in Psychology from Missouri State University and his Master of Science in Industrial and Organizational Psychology from Kansas State University.

For more than four decades, IRI Consultants has helped organizations improve employee engagement and performance, strengthen stakeholder communications, and create positive, productive workplaces. IRI's team comprises experienced professionals across three practice areas: Labor Relations, Organizational Development, and Communications. IRI is headquartered in metro Detroit with consultants based in 32 states. The firm's clients span industries ranging from publicly traded companies to privately held firms to some of the country's most renowned healthcare systems.