Nicki Fleming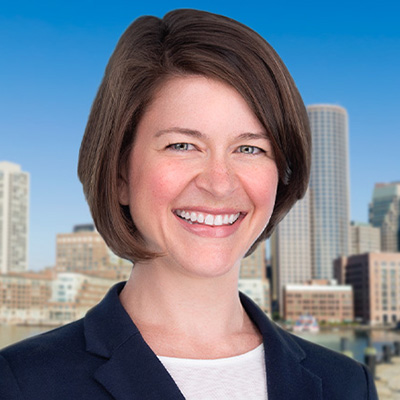 Nicki Fleming
Human Resources Practice, Spencer Stuart
Nicki Fleming is a consultant in Spencer Stuart's Boston office and a member of the Human Resources Practice. She has nearly 15 years of experience identifying and developing high-performing executives and advising founders, CEOs and private equity partners on leadership challenges.
Nicki focuses on searches for chief human resources officers (CHROs) and chief people officers (CPOs), as well as executive-level HR roles in areas such as talent management, learning and development, talent acquisition, total rewards, HR operations and workforce planning. Nicki has worked across the life sciences, healthcare, technology, financial services, industrial, consumer and retail industries.
Focus on CHROs and CPOs
Since joining Spencer Stuart in 2011, Nicki's clients have ranged from Fortune 30 to high-growth privately held companies. In more than a decade, she has helped place more than 250 HR executives, including chief people officers for emerging biotechs and financial services organizations, CHROs in private equity-backed industrial, tech and healthcare services companies, and HR and talent leaders in large, distributed, multinationals.
Nicki has a particular focus in the private equity space, where she partners with her clients to ensure their unique needs are met as they drive efficiency in a fast-moving and results-driven environment.
She has also worked with clients in the dynamic biotech and broader life sciences ecosystem, as emerging scientific organizations require a laser focus on human capital and talent. Serving as one of the firm's leading consultants in the Boston/Cambridge market, she is able to tap into a deep network within this complex industry.
Prior to joining Spencer Stuart, Nicki led admissions for the Global Master of Arts Program (GMAP) at The Fletcher School of Law and Diplomacy, where she spearheaded marketing strategy, global recruitment and assessment for mid-to-senior level international affairs professionals.
Nicki graduated from Dartmouth College with an A.B. in economics and a minor in education.