Nicholas Munday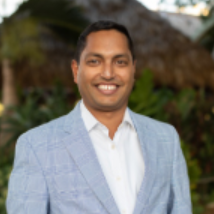 Nicholas Munday
Managing Director, IRI Consultants

Nick Munday is a Managing Director at IRI Consultants and has more than 15 years of human resources and labor relations experience. He specializes in advising clients on the development and implementation of comprehensive positive employee relations and labor relations programs. During his tenure at IRI, he has managed numerous counter union organizing campaigns, representation elections, corporate campaigns and training initiatives in some of the country's fastest-changing workforces, including healthcare, education, retail, manufacturing and technology.

Nick's expertise in labor and employment-focused issues is sought after by professional organizations across the country. He regularly speaks on panels at various conferences and industry roundtables. His work has appeared in publications and materials for a number of national HR organizations.

Nick holds a Master of Business Administration from Rollins College and Bachelor's degrees from Oakland University.

For more than four decades, IRI Consultants has helped organizations improve employee engagement and performance, strengthen stakeholder communications, and create positive, productive workplaces.

IRI's team comprises experienced professionals across four areas of expertise: Labor Relations,
Organizational Development, Communications, and Digital Solutions. IRI is headquartered in metro Detroit with consultants based in 27 states. The firm's clients span industries ranging from publicly traded companies to privately held firms to some of the country's most renowned healthcare systems.