Karen Bradbury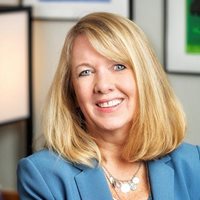 Karen Bradbury
Vice President of Learning and Development, Unum
Karen Bradbury is an HR leadership and development expert who is Vice President of Learning and Development at Unum.

After earning her bachelor's degree in Organizational Communication from the University of Maine, Bradbury served in corporate and retail roles at Hannaford Brothers, and later worked as a business development leader for Yale New Haven Health and as a regional HR manager for Philips Medical Systems. She joined Lincoln Financial group as an HR business partner and recruiter, and ultimately served as the head of Lincoln's Professional Development Program, a 3-year rotational leadership development program for recent college graduates.

Bradbury joined Unum as AVP of Talent Management Strategies. In her current role, she is responsible for the company's Learning and Development strategy, with emphasis on driving the talent agenda, career development and succession planning, and accelerated talent development to ensure Unum has the right people in the right roles at the right time. Unum's L&D function employs more than 100 people and is organized into four centers of excellence: Digital Learning, Learning Delivery, Learning Business Partners, and the Skills and Talent Development Team.

Bradbury serves as Governance Committee Chair on the board of the Dempsey Center, which provides specialized services that help individuals and families manage the impact of cancer and cancer treatment. She lives in Maine with her husband and two children.

Visit Karen Bradbury on LinkedIn.

About Unum: Unum is a leading provider of employee benefits for the modern workplace. With solutions that support employees on the job and when they need time away, Unum makes it simple to offer, use and administer benefits that attract, protect and retain the people who keep businesses growing.