John A. Challenger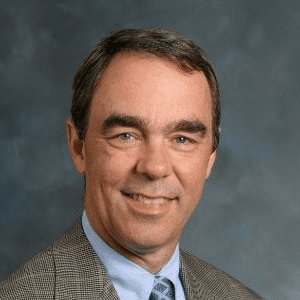 John A. Challenger
Chief Executive Officer, Challenger, Gray & Christmas, Inc.
A nationally recognized thought leader on business, workplace, and economic issues, John's trusted guidance and insight is often sought out by senior executives and CHROs. He has devoted much of his working life to helping people achieve career transition success.
John testified before the U.S. House Committee on Small Business on the issue of permanent job loss in a global economy, as well as the Equal Employment Opportunity Commission on the topic of age discrimination in the workplace.
He has delivered keynote addresses to the World Future Society and to the Business Continuity Management Summit hosted by Gartner, Inc.; Summit at Fisher, conducted by The Ohio State University, Fisher College of Business; the UCLA Anderson School of Management; the Ethics Officers Association's annual conference; and summits of leading business executives in Japan.
John serves on the boards of the Economic Club of Chicago and Skills for Chicagoland's Future, an organization dedicated to helping skilled workers from the city's highest unemployed zip codes find jobs at local major employers. He's also a member of YPO Gold, Chief Executives Organization (CEO), and the Commercial Club of Chicago. Previously, he served two terms on the Labor/Human Resource Committee of The Federal Reserve Bank of Chicago.
A graduate of Harvard University, John is a member of the Harvard Alumni Association. He has served as Chair of the HAA Nominating Committee for the Board of Overseers and as President of the Harvard Club of Chicago.